Salesforce Optimizations
Industry insights
Blog
Top takeaways from Conga Connect 2021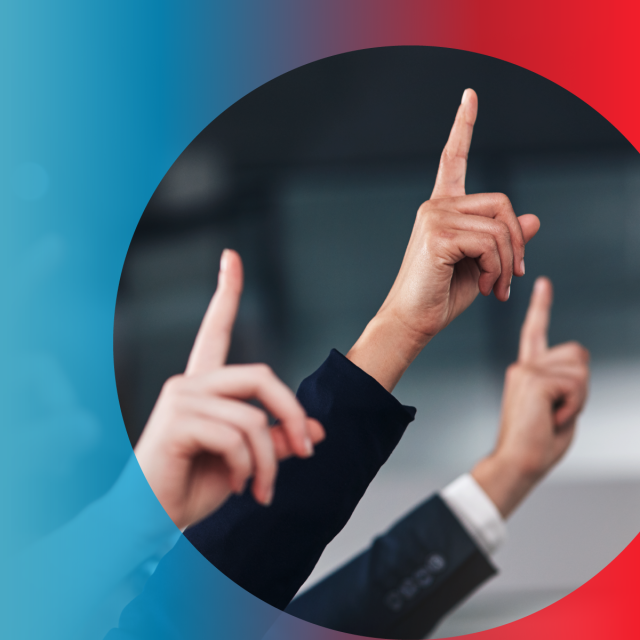 Last week we hosted Conga Connect 2021—our headline event of the year—and it was a day to remember! Our free, virtual conference included nine keynote sessions and more than 30 breakouts across four topic tracks:  
Contract and lifecycle management: Learn to streamline contracts and document lifecycles for visibility, control, and lower risk – plus faster cycles. 
Document-based automation: Learn to automate, generate, and share document processes across the organization and with your customers 
Revenue operations: Automate the revenue process, from offering management to agreement management to revenue management, for end-to-end process integration and better customer experience 
Conga calm: Focus on personal wellness, both physical and mental, in this unique series of sessions 
If you weren't able to join us live—or if you want to revisit some of your favorite sessions—the best of our Conga Connect content will be available soon on-demand! You'll be able to watch our inspirational keynotes and informative breakout sessions on your own schedule, making this a great opportunity to catch up on (or review) some of the event's most valuable content. 
Here are some of the highlights of what Conga Connect 2021 had to offer. 
Inspiring keynotes… 
Across nine keynote sessions, our incredible lineup of speakers delivered inspiration, education, and entertainment. Here are some of the highlights. 
Commercial Operations Evolved, with Noel Goggin, Conga CEO and Culture Leader
Noel Goggin kicked off the day with a thought-provoking discussion on the global drivers behind digital transformation trends and the need for Commercial Operations transformation. He highlighted several brands—including Tesla, Nike, and Apple—that have embraced DX trends effectively and achieved success on their transformation journeys. He also discussed Conga's approach to helping companies digitally transformation their Commercial Operations to achieve their own success.  
Leading through Transformation and Change, with Frank Blake, Chairman of Delta Airlines, and Noel Goggin, Conga CEO
 In this virtual fireside chat, renowned business leader Frank Blake joined Noel to discuss successful leadership amid the complexity of today's workplace. "Listening is a contact sport," Frank emphasized. He explained that successful leaders need to develop deep listening skills, in order to engage employees and demonstrate that they truly care about employees' contributions and input.  
Customer First: A Mindset, A Commitment, Chris Bishop, Conga Chief Customer Officer
 Chris led a dynamic session highlighting Conga's commitment to our customers' success. He explained that Conga's "Customer First" thinking is all about our intentional efforts to understand our customers' expected outcomes and the pressures they face. We then use that understanding to drive value through every interaction with Conga. Listening to our customers has shaped Conga's three areas of major investment in customer success for this year: speed to value, predictable outcomes, and exceptional experience. 
The Importance of Digital Empathy in a Digital-First World, with Brian Solis, Global Innovation Evangelist at Salesforce
 In this thought-provoking talk, leading business mind and digital futurist Brian Solis invited us all to help define a better future as we emerge from the year-long global pandemic. Digital-first behavior has become the norm, and we've been forced to try and make meaningful connections through a screen. We all need to slow down, he says. "Reading carefully is the new listening, and writing is the new empathy." History's greatest innovations have emerged from great disruptions—what great innovations can we bring to life today? 
How Serena's Journey Can Inspire Your Own, with Serena Williams, Professional Athlete and Businesswoman
Global sports and business icon Serena Williams is one of the most recognizable names on earth. But what does her story have to do with digital transformation? The bottom line is, digital transformation demands real leadership, and there will be adversity along the way. Serena knows all about that. "You haven't made it until you've faced adversity," she said. "Winners win. There's no way around it. If you want to be a winner, you have to figure it out." 
As a globally recognized brand herself, Serena also had some advice for companies looking to build and protect their brand image. First and foremost, she said, her brand is about authenticity. It doesn't change whether she's on camera or on social media. At the same time, she said, it's important to listen to feedback from your customers, to help you make the best decisions for both your company and your customers. 
(Unfortunately, Serena's session is not available on demand, but you can enjoy other Conga Connect content here soon.) 
Energizing breakout sessions… and so much more!
With more than 30 breakout sessions in four tracks, Conga Connect had something for everyone—whether you need to boost your revenue operations IQ or learn to take better care of your own wellbeing. We're working on bringing our most popular breakouts to the Conga Connect event site, so check back often for new content you can access on demand!  
Part of our goal for this year's event was to give back. Conga committed to making a donation of $1 per attendee to benefit The Nature Conservancy, a global environmental nonprofit working to take on our planet's most important challenges. We also provided our entire Conga calm series of sessions to help our attendees focus attention on personal wellness. 
Here's a session highlight from our Conga calm track: 
A Transformation Journey from Good to Great: Nurturing a Happiness Mindset, with Dr. Arun Bhardwaj
Celebrated thought leader and "Doctor of Happiness," Dr. Arun Bhardwaj, shared insights from his extensive research into happiness. Regardless of our differences, all humans are driven by the pursuit of happiness. When we're happy, we're at our best. In the workplace, happy employees can actually create a competitive advantage. "But happiness isn't an absence of problems," he said. "It's about having a mindset to do your best in the worst of circumstances."  
(Unfortunately, Dr. Arun's talk is not available on demand, but we hope you'll enjoy other Conga Connect content here soon.) 
Thank you!
We know a virtual conference isn't quite the same as a live event. But there is one great benefit to going digital: you can experience the content again when it works best! Be sure to take full advantage of the keynotes and breakout session content coming soon on-demand, to view sessions you may have missed or watch the ones you found most valuable again.  
We'd like to thank everyone who attended Conga Connect 2021, as well as all of our team members and partners who helped to make it possible. A special thanks goes out to our event sponsors: Salesforce, Deloitte, Wipro, Mainspring, and Coastal Cloud. We couldn't have done it without you!