Offploy uses Conga suite to slash paperwork and increase social impact 
Conga Composer, Conga Sign, and Conga Grid: Three powerful tools to build an entire system for a critically-needed social enterprise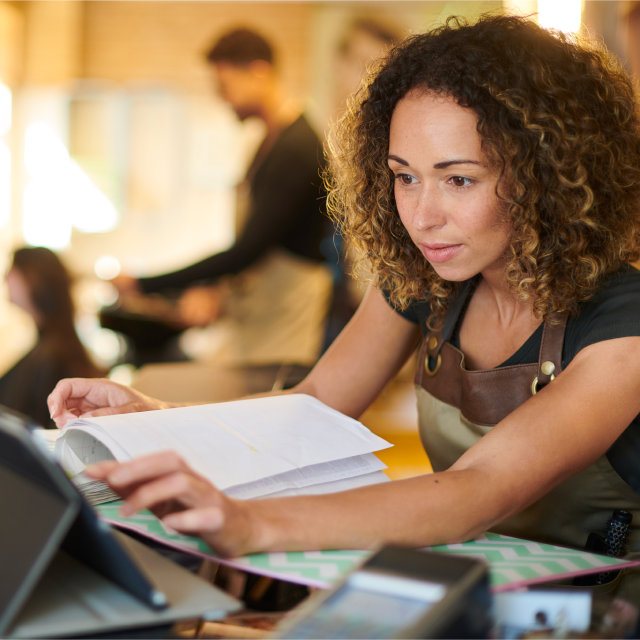 Offploy is a United Kingdom-based social enterprise that helps employers recruit ex-offenders through specialized HR consultancy, training, and policy development services. Due in large part to increasingly progressive criminal justice systems and a more inclusive society that believes in second chances, Offploy plays an important role in supporting the rehabilitation of people with criminal records, while also meeting the needs of employers during a widespread labor shortage. 
 
Challenge
With start-up funding and a newly minted university degree in his pocket, 22-year-old Jacob Hill had not factored a prison sentence into his early career plans. As the son of retired police officers, to him, becoming a felon was never within the realm of possibility. But when his own criminal conviction put him behind bars for 28 months, the young entrepreneur had a change of heart. 
Hill understood that life had never offered his fellow prisoners the privileges and opportunities he had always taken for granted. And so, even while he was still in prison, Hill began to conceptualize Offploy, and would bring his business plan to fruition immediately after his release. His mission: support both ex-offenders and those at risk of becoming re-offenders into obtaining meaningful, mentored, and sustainable employment. 
Social enterprises like Offploy are paperwork-heavy environments. Accountability to funders and government entities places detailed recordkeeping front and center of interactions with the individuals requiring assistance.  
A European Union funded organization, for example, comes with a 16 page application form to support a candidate and draw down their funding. This means that before funding can be granted, candidates must be made to read through and sign voluminous data-sharing agreements—often under duress—in order to access vital support or be turned away. And, once funding materializes, funding officials need detailed documentation about every meeting with every candidate, every decision taken, and every outcome reached. 
Producing the documentation required by funders obliged Offploy to spend limited resources on repetitive manual and administrative work. "Over a 12 to 16-week period, staffers spend 15 or 16 hours meeting with each candidate," Hill estimates. "In the early days of the business, each meeting hour resulted in a further hour spent writing up case reports, retyping handwritten notes, formulating emails, and collating data. It was a nightmare not just for our team, but for the people we were trying to help put their lives back together." 
Offploy needed an escape hatch to break free from the paperwork jungle and the chaos of separate Excel spreadsheets, handwritten application forms, emails, Word documents, and wet signatures. Hill summarizes the organization's wish list as follows: 
To be able to create complete and easily accessible audit trails for each candidate with digital signatures and absolute accountability for each activity completed 
To guarantee privacy protection for candidate data 
To eradicate the need for printing and storing large numbers of physical files to help meet their goals of being environmentally responsible 
Solution
Jacob Hill's primary concern was to find a software solution that integrated seamlessly with Salesforce. A consultant introduced him to Conga Grid—and, for the first time, he was able to visualize the entire Offploy database on a single screen, analyze the entirety of his grant data, and perform large-scale contract reviews without exporting the information from Salesforce. Conga Grid also offers Excel-like functionality within Salesforce which enables quick and convenient real-time inline editing and mass updates. 
Hill shares, "At that stage, I thought Conga was just an Excel solution for Salesforce. Then I discovered the other products in the suite, and we had a complete business transformation on our hands! We'd explored other solutions such as DocuSign and Dropbox and they simply didn't compare with Conga's integration into Salesforce and their understanding of the Salesforce architecture. Once you're wedded to a product you love, you want to take all the other versions of it too because of the great relationships with the account managers and the support team that we've built over the years." 
To resolve problems associated with wet signatures, Offploy implemented Conga Sign, an easy-to-execute eSignature solution initiated from Salesforce and implementable on any device. This immediately eased the pressure on candidates who can now read and sign documents in their own time and at their own pace. And because Conga Sign tracks the status of signature activity and uses analytics to uncover contract roadblocks, Offploy staffers can ensure that all signatures are correctly acquired. They can also create an audit trail for each contract. With signatures acquired via Word and email, this wasn't previously possible. 
Government agencies in particular are often hesitant about utilizing digital signatures due to critical legal and security concerns. Offploy worked with commissioners who had indeed required wet signatures, but was able to prove to them through demonstration that Conga Sign was even more secure than traditional signatures.  
Using Conga Sign, Offploy was also able to undertake a trial project where offenders could avoid a conviction entirely by signing up for an Offploy program on the spot. In these cases, a member of Offploy's service delivery team would complete the paperwork electronically with offenders on-site at their local police station with the help of just an iPad. With successful completion of the program, the offender avoids a permanent stain on their criminal record. 
Offploy mentors are the staffers responsible for supporting candidates one-on-one and documenting the job-search process to satisfy funder requirements. While Conga Grid transformed the landscape for the Offploy management and business development teams by allowing them to review and update the status of ongoing contracts in real time, adding Conga Composer to Offploy's software suite changed the game for Offploy's mentors. 
Mentors capture the details of every candidate conversation and interaction directly into Salesforce. Previously, creating reports from this information required time-intensive cutting and pasting into pre-prepared Excel spreadsheets. With Conga Composer, mentors can now quickly create personalized project summaries, reports, and action plans at the touch of a button.  
This capability represents massive time savings for mentors. Being freed from manual administrative tasks is also a morale boost for staff—as is their ability to give job seekers fuller attention and better mentoring. 
Rather than triple each mentor's caseload, Offploy has elected to keep case numbers to manageable levels and instead give each candidate additional attention. Where much larger organizations than Offploy may allocate 15 or 20 minutes to candidates per week, Offploy mentors will spend a minimum of an hour per week with anyone attending a program. This is possible because they don't have to type up case notes and copy and paste information into Excel spreadsheets or other documents. It's also in line with Offploy's technical mission to spend less time on paperwork and more time on helping people. Conga Composer's reporting capabilities offer advantages that go far beyond savings in cost and time. When a mentor recreates a candidate's journey through an Offploy program in report format, both candidates and program funders can see tangible proof of that journey and the progress achieved. 
"Providing detailed, coherent information gives Offploy its competitive advantage," explains Hill. "There is no one in our sector behaving this way. Commissioners in The Probation Service, The Police Service, the National Health Service, the Department of Work and Pensions, and local councils are often steeped in bureaucracy and don't expect much in the way of reporting from their funded projects. They're not used to experiencing Offploy's level of organization and information and it makes them want to work with us more and refer more candidates to us." 
Offploy's affinity for Conga doesn't end there. Using Salesforce and Conga, the organization has recently built an entire HR system to administer and house all staff contracts and policies. This saves time, reduces complexity, and eliminates a major proportion of paperwork—slashing the latter to just seven documents from the original suite of 35. 
Cutting down on paperwork has also enabled Offploy to save money on hiring costs. It would have taken two full-time admin staff to do the work that Conga automates, saving the organization between 22,000 to 28,000 GBP per administrator annually. 
In addition to the organization's goals of optimizing Offploy's internal workflows, Jacob and his team built a free-market solution to help organizations funded by the Department of Work and Pensions build a paperless, automated system to facilitate the distribution of a total of four million GBP to young work seekers. Powered by Salesforce and Conga, the youth placement initiative resulted in hundreds of young people nationwide securing employment. 
Business outcomes
Reduced paperwork by 80% 
Reduced admin burden from 16 hours to 30 minutes per candidate in a 12-16 week lifecycle 
Scaled candidate support by 300% 
Saved additional staffing costs worth up to 60,000 GBP annually 
Improved appeal of company to a handful of government agencies as a preferred partner and recruitment resource 
Improved service delivery to a marginalized market 
Improved employee morale by giving them more time to focus on helping candidates and less time completing manual paperwork