Facets and features
Easily visualize, configure, automate, and manage a large number of workflow automation steps in Salesforce with Conga Orchestrate. 
Click the links below to jump to a product category:
Create 
Create a process that works best for you. With Conga Orchestrate, we make it easy to customize workflows based on your company's needs. You can create a new process from scratch or take an existing one, build it in Orchestrate, and modify it as needed.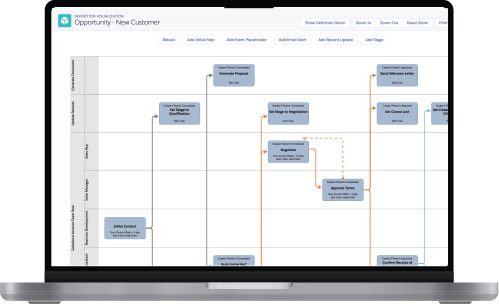 Configure
Conga Orchestrate is a powerful workflow automation platform that provides an extensive set of tools for building processes and automating business workflows. It's designed to be highly flexible and customizable, so you can use it to automate any process in your organization.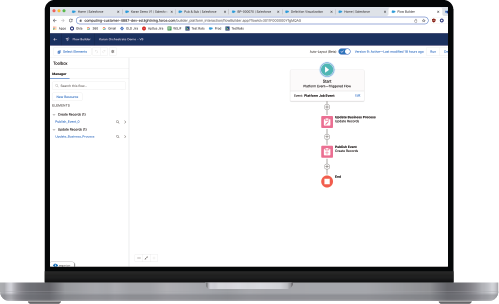 Visualize
Conga Orchestrate provides better visibility around your business workflows. The platform includes multiple features that allow you to visualize different types of data about any given process. This makes it much easier for users to understand and manage their processes. 
Workflow Visualization 

Orchestrate provides increased process visibility that allows you to follow your process with easy-to-view swim lanes. 
Complex business processes can be overwhelming, especially when your workflows are running on numerous tasks. Visualization helps your team stay organized and on track with where their tasks sit within each process. 

 Advanced Process Analytics 

Advanced process analytics offers an eagle eye view of your workflows to help manage workload, set expectations, and remove bottlenecks. 
It offers the ability to identify problem areas within a process so that you can quickly and confidently implement fixes.  

Process Summary 

Configure classifications for steps within the process, including internal and external labels.  
Process summary empowers teams to keep their assigned steps organized and to group steps by different classifications that can be used for prioritization.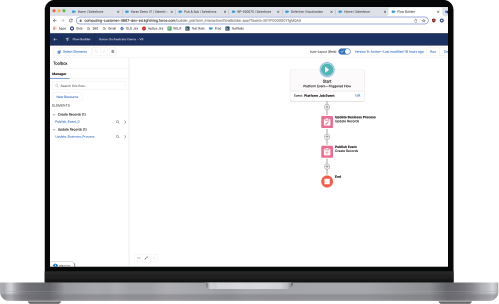 Workflow compliance
Policy is paramount when dealing with complex processes. Conga Orchestrate provides multiple features to help ensure compliance throughout every workflow, providing a security net to prevent approvals, reviews, and other key steps from being missed.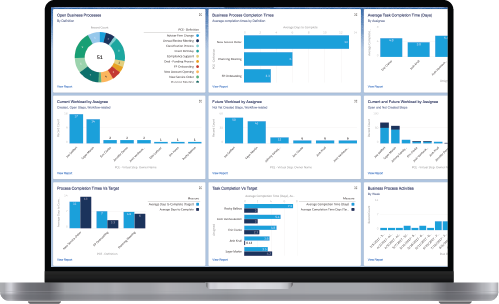 How teams use Conga Orchestrate
Conga Orchestrate for sales operations

Conga Orchestrate meets the needs of sales operations by offering the ability to automatically generate tasks at the time of account creation, set triggers to events on the Salesforce calendar, and create diagrams and reports for workflow management.  

Conga Orchestrate for customer support

Customer support benefits from Conga Orchestrate with the functionality to create unique workflows based on case type and priority, put in place validation steps and approvals to elevate cases if needed, and use native reports and dashboards for full visibility into process progress and future workload.  
See how Conga Orchestrate can help
Conga Orchestrate is an end-to-end process automation tool built for Salesforce that allows you to build and automate complex workflows for you and your team. Request a demo today to see how this powerful tool can be used to help empower your team.