Crush your obligations
Maximize the value of your current contracts, meet obligations, and minimize risk—all while saving time. What happens to your contracts after they're signed? Most companies don't think much of it until there's a problem. Recognize revenue faster and never miss a renewal date, adding a layer of protection to your contracting process.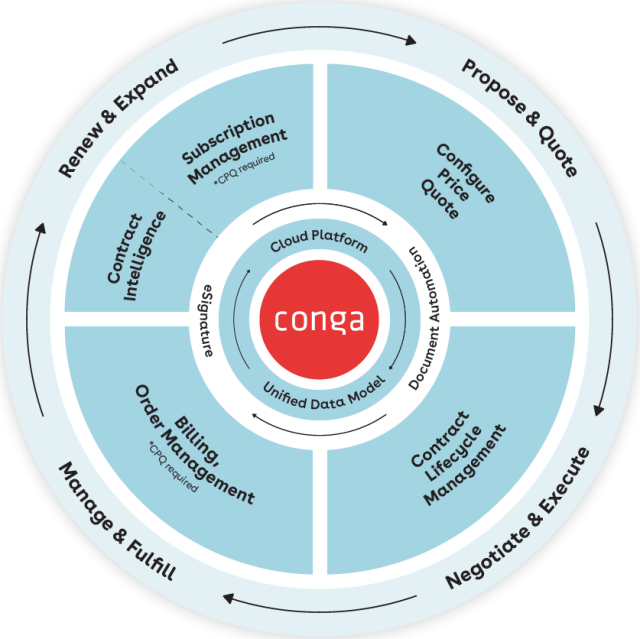 Conga Contract Intelligence features
Unparalleled accuracy

Conga Contract Intelligence is the most accurate solution on the market. Human review validates data accuracy and continually trains the AI to be even better.

Centralized repository 

Find information about any agreement in seconds using our powerful, contextual topic search. Or locate the data you need with filterable, customizable dashboards.

Advanced insights  

Stay on top of contracts with alerts sent before every date-driven event, with negotiation insights before renewals, and with risk reports that pinpoint areas of concern. 

Contract = analytics  

See how contract terms are affecting your business, which vendors and customers cost you the most, and how contracts perform by department. 

Integration workflows 

Get actionable insights instantly to your teams using our native integrations. We also help with ERP, Business Intelligence tools, and other solution integrations.  
Intelligent solutions to power revenue
Hours saved per user on average
Day to get up and running
Code integrations for Smart Events
Statistics provided by Conga customers
It can take hours to track down a reliable answer to a contract question. With Conga Contract Intelligence, I get answers I can trust in minutes.

Robert McBlain

Corporate Legal Support

Thoughtworks

Once we implemented Conga Contract Intelligence, everything changed. It's fast, it's easy, and it's accurate and it immediately frees up time.

Julie Moskovitz

Director, Business & Legal Affairs

Ovation TV Network

One of the ways Conga Contract Intelligence saves us money is by catching autorenewals. It more than pays for itself with this alone.

Jobe Danganan

Chief Legal and Compliance Officer

HomeLight
Customer success
End-to-end support on Contract Intelligence
With support from Conga Services, Conga Community, and our technical team, we're able to support our customers and to solve any Contract Intelligence questions that come up along the way.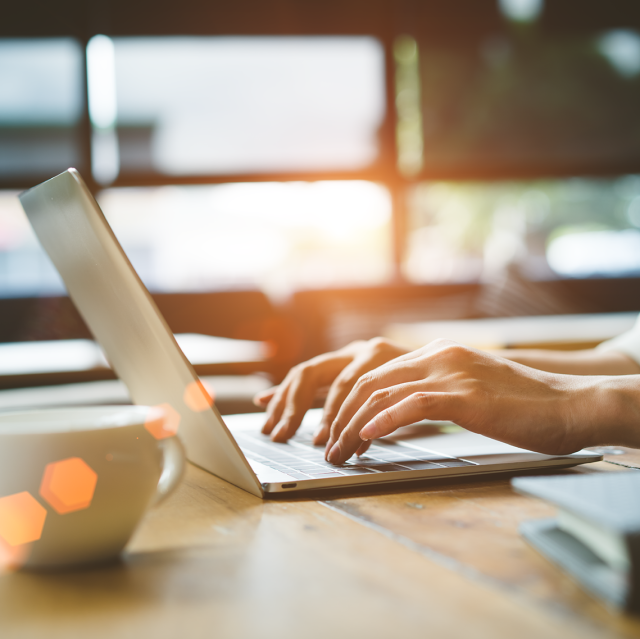 Contract Intelligence plays well with others
Conga's products are purpose-built to work together seamlessly, so you can automate and streamline commercial operations end-to-end. 
Conga Contract Intelligence FAQs
Dig a little deeper
AI technology meets CLM - the next generation
AI technology meets CLM - the next generation
3 min read
Read now
3 ways to streamline your CLM processes
3 ways to streamline your CLM processes
2 min watch
Watch video
Your most common contract problems, solved: 5 contract solutions to implement today
CLM
Document Generation
Salesforce Optimizations
Your most common contract problems, solved: 5 contract solutions to implement today
4 min read
Read now
View all