Facets and features 
Conga Contracts automates and standardizes the contracting lifecycle to increase speed, lower risk, and ensure compliance. Built specifically for legal and procurement department use, it manages both buy- and sell-side contracts and works with any customer relationship management (CRM) tool. 
Gain key insights into renewals, expirations, cycle times, and workloads with its centralized contract repository and reporting capabilities.  
Click the links below to jump to a product category:
Central repository | Workflow and negotiation | Supplier management  
Central contract repository
Store, locate, and search all contracts in a central, secure contract repository. Manage all contract lifecycle stages including request, negotiate, activate, terminate, renew, and amend. Leverage a tree view of the related contracts to easily navigate down from a company into the individual contracts needing review.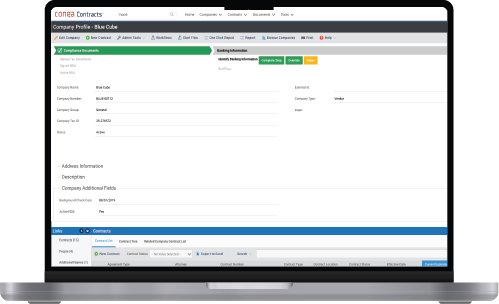 Workflow and negotiation 
Take advantage of workflow capabilities designed to work within the negotiation process. Easily keep track of document versions with a clear audit trail that stores all changes. Send for approval and invite collaboration for an improved customer experience.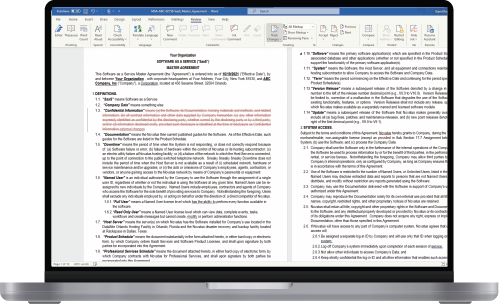 Supplier management 
Manage workflows, profiles, tasks and contracts on a project basis to more efficiently manage your suppliers and the contractual relationships. Gain clear visibility into each supplier along with key performance insights to guide strategic decisions.  
Project Management 

Conga Contracts provides record-based organization of contracts under project profiles, with project specific workflows, tasks, and documents.  
This feature enables you to increase the organization and visibility of contracts related to specific engagements.  

Supplier Registration and Portal 

Allow your suppliers to self-register their information and fill out documents to be stored on their company profile. 
This feature helps minimize data entry by putting the onus on the suppliers. 

Supplier Scorecards 

Conga Contracts allows you to create custom quantifiable scorecards for your companies, contracts, and projects. 
This feature allows you to rate your suppliers and gain insight into performance.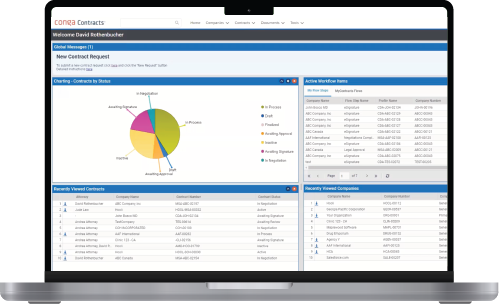 How teams use Conga Contracts
Conga Contracts for legal

Conga Contracts helps legal manage business and compliance risk by standardizing the contracting process and providing more control of clause language, negotiations, amendments, and obligations.    

Conga Contracts for procurement

Conga Contracts standardizes purchasing terms for all contracts; provides better control of negotiations, amendments, and other sources of contract risk; and enables better control of budget and spending.   
See how Conga Contracts can help
Simple to use and easy to set up and implement, yet an efficient and powerful contract management tool.