Salesforce Optimizations
Blog
How Conga is championing the customer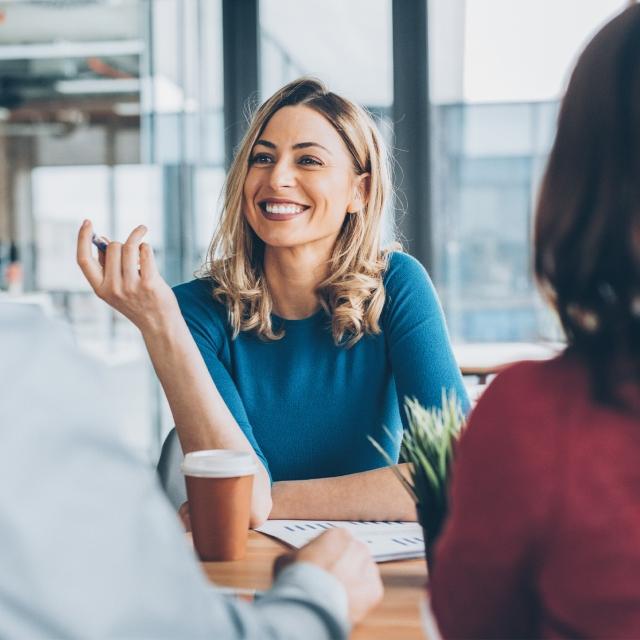 At Conga, customer success isn't just a buzz word—it's integral to the way we function as a company. Championing the customer is a pillar of the Conga Way—the framework for what we stand for and everything we do as an organization, from hiring to decision making and product development.  
And because customer success is so crucial to our company's structure, we're proud to share we've been recognized as the inaugural winner of the Salesforce Trailblazer Customer Success Award.  
Each year, Salesforce holds its Partner Innovation Awards to recognize organizations who find innovative ways to employ Salesforce technologies, show creativity in solving their customers' challenges, and of course, deliver exceptional customer success. But for 2020, Salesforce added several new Trailblazer awards to recognize partners for merit and metrics across three pillars: innovation, engagement, and customer success. And while "customer success" can sometimes be viewed as a broad category, we were awarded based on a few specific factors: consistent customer adoption with leading retention and positive customer feedback through reviews in our AppExchange listings. 
The Conga + Salesforce story 
The history of our partnership with Salesforce is layered, starting back in 2007 when Conga itself was born on the AppExchange, with Salesforce Ventures as an early investor. From there, we regularly teamed up with Salesforce to empower companies to digitally transform their operations, both through integrations of Conga and Salesforce solutions, and in Conga products resold by Salesforce, Conga Quote Generation and Conga Invoice Generation.  
Salesforce is also a Conga customer, using a number of our solutions internally to streamline many document processes. On the Conga side, our flagship product, Conga Composer, is the number one downloaded partner app on the AppExchange for nine years running. Our multi-layered partnership has allowed us both to recognize real, measurable benefits over the years, and is why we are also consistently one of the top two ISV partners globally, quarter by quarter. 
For the Trailblazer award, we shared our case study for T-Mobile for Business, and how they're seeing success with Conga and Salesforce. Prior to implementing Conga, T-Mobile's sales reps were missing a necessary key capability: promotional pricing in their sales proposals. Reps had two options—they could ask their customers to take their word for pricing without seeing it in writing in their proposals, or they would have to create a separate document in Microsoft Word or Excel to pass along to customers in addition to the proposal. This process was not only time-consuming, but it also proved hard to track and prone to error. 
With Conga, T-Mobile's sales reps can select from a menu of special offers without leaving Salesforce, automatically generate and create the proposal, then send to the customer in one easy-to-use format. Internally, T-Mobile's teams rely on Conga to send daily reports to their finance and marketing teams from Salesforce, which has improved overall communication and visibility, allowing everyone to be on the same page. The success story showed how T-Mobile increased user adoption by 25%, and saved days' worth of time in its improved processes, helping to seal the deal for the Trailblazer customer success award.  
A focus on speed to value 
Part of our commitment to customer success is ensuring our customers see the value in their Conga investment as quickly as possible. We've invested heavily in our customer success team to provide dedicated support, and we've also made an investment in learning services to help customers drive their own success through access to educational resources. The goal in creating this learning community is to make sure it's easy for customers to learn, find the resources they need, and provide feedback that will inform how we can continue to put customers at the center of everything we do.  
In addition to the internal investments we've made, Conga has a broad partner ecosystem to ensure our customers have access to the best solutions in the market. We have partnerships with over 600 global SI partners to offer competitively priced implementations at all levels of digital maturity, and for organizations across all industries, from SMB to enterprise. 
From a product standpoint, we offer accelerator packages to help our customers achieve greater ROI with a faster go-live in 4-8 weeks. Our accelerators are pre-packaged, ready-to-use solutions offered by our professional services team, and aimed to get customers up and running faster with proven processes, best practices, and Conga expertise. With a quicker path to implementation, we help customers achieve shortened time to value, maximize ROI, and create a foundation for a scalable solution. 
Customer-driven innovation 
For our customers, we believe real, measurable value is better than just innovating for the sake of innovation. So when we work to improve our solutions and create value-based innovations, we're inspired by our customers—we've found that the best ideas are born out of listening to what your customers need.  
By taking customer feedback into account when innovating, you create a solution that solves real business challenges. As a result, you see better adoption, your new capabilities and features won't fall flat in the market, and best of all—customers feel heard, because they are heard. They can feel confident in their decision to work with a company who will partner with them to ensure they're getting the most out of their investment.  
Put into practice, value-based and customer-driven innovation was a major theme for us in 2020. The global pandemic highlighted many of the inefficiencies companies were experiencing long before transitioning to remote environments, and only accelerated the need for digital transformation. When our customers realized they would have to move to a completely remote way of working, we helped them understand their needs, and how they could innovate to provide business continuity to their teams and customers. 
These innovations helped our customers to not only navigate the uncertainty that came with the events of last year, but to improve their overall organizational collaboration, breaking down barriers and silos within their companies. Working with Conga solutions and making these changes in their systems and processes isn't just for the short term—by meeting them where they are in their transformation processes, we're helping customers create scalability that will stretch beyond the pandemic to address future challenges, and innovations they can extend to their own customers. 
Delivering success from the start 
We're extremely proud of and honored by this recognition from Salesforce. The Conga Way philosophy, including our focus on customer success, shapes Conga's entire personality, and how we show up every day for our customers. By championing our customers' time to value from the very start, we continue to lead in customer adoption, positive reviews, and total customer success.