Salesforce Optimizations
Blog
How to Elevate Your Role as a Salesforce Admin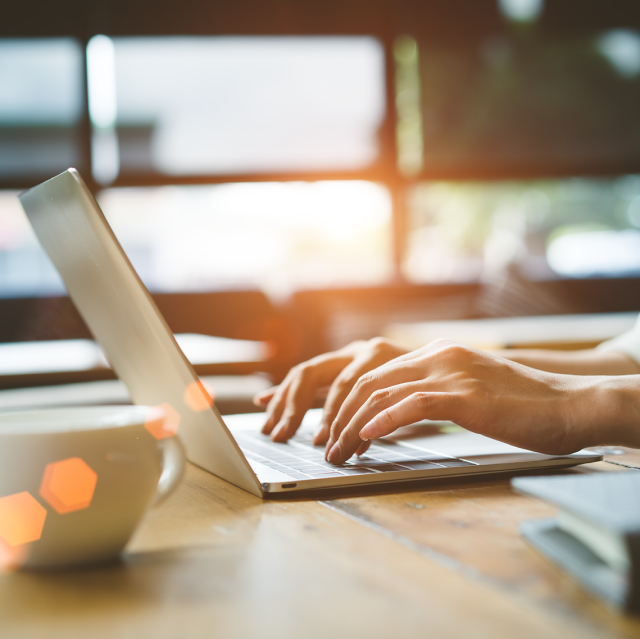 The Salesforce admin role is often very task oriented. They need to drive efficiency and show positive revenue impact—but that's easier said than done. 
Salesforce admin Samantha Shain has broken that task-focused mold by transforming her role with the William Penn Foundation, a Philadelphia nonprofit, into a strategic part of the organization. She has also become a leading consultant for the Salesforce admin community, gaining the attention of many in the Salesforce world. Samantha recently won the Conga Community Champion of the Year Award, which recognizes Conga Community users who are a walking encyclopedia of Conga knowledge and who support their peers in the pursuit of understanding, troubleshooting, and growing in their use of Conga solutions. Samantha also participated in Dreamforce 2022 as keynote speaker. 
Samantha shared the story of her incredible journey at a recent LinkedIn Live event. She also offered her favorite tips and tricks for using Conga Composer solutions to eliminate errors, create brand consistency, and reduce turn time to impact revenue.  

A Conga Composer pioneer 
Samantha was one of the first people to earn Certification with Conga Composer. From there, she realized how much more she could do with Conga solutions. 
With Conga Composer, Samantha says she brings data to life by putting it in a usable format. This makes her role highly visible within her organization. She's also able to save valuable time with these proficiency hacks: 
Conga Batch lets Samantha send invoices and quotes in bulk, so what used to take her a whole day now takes only minutes.  
If she wants different formatting that's not available in Salesforce, she can make those changes with Conga Composer. 
Here are Samantha's top tips for elevating the Salesforce admin role—and getting the most out of Conga Composer: 
Tip 1: Use your entrepreneurial spirit to advocate for further learning 
Samantha is a staunch supporter of professional growth and education. She says that you must use your entrepreneurial spirit to go after what you want and what you need to grow in your career. If there's a conference you want to go to, ask for what you want. She recommends sharing key takeaways with your team afterwards to enhance their knowledge and further demonstrate the value of each educational opportunity. Samantha shares that her company kept sending her to more learning events because she showed them it was worthwhile.  
Tip 2: Dig into instructional videos on YouTube 
In her free time, Samantha created a YouTube channel dedicated to sharing instructions and tips for better Salesforce management. Her videos include three Conga Composer hacks that could apply to any merge situation: 
Conga Hack #1: Turn on DS7 (Background Mode) 
This saves you several steps from starting the merge to executing the merge, by allowing you to automate the process down to just one click. It also reduces the potential for error by the document creator, because you control all aspects of the solution without requiring them to make any choices to complete the merge. 
Conga Hack #2: Use the lightning component to organize your Conga buttons 
This component allows you to move your Conga Composer buttons out of a cluttered button bar and into a grouped location for a cleaner progress screen. You can also make them conditionally viewable. 
Conga Hack #3: Upgrade your reports 
This hack takes some time to configure but can be hugely beneficial when generating reports from Salesforce. Samantha suggests moving your most popular, complicated, or sensitive reports from Salesforce into a Conga Composer solution. From there, you can add custom branding into your template and simply map your fields to export them into your desired format.  
Tip 3: Celebrate your victories  
Samantha strives to be as proactive as possible and to pursue product excellence by bringing new ideas into the organization. She puts herself in the shoes of her colleagues when working on her organization's program configurations. She also recommends keeping track of your wins—both for reporting in performance reviews and to boost your spirits when you're having an off day. 
If you solve a problem within your organization or even your own workflow, it's important to share that achievement with the people around you. Samantha says you never know who might be having the same problem, so sharing your solution can help others as well.  
Tip 4: Maximize professional development opportunities 
Samantha recommends using the training resources available through Conga. The courses and materials offered in the Conga Learning Center can help you elevate your career performance and learn how to maintain your Conga solutions on your own. This can help your company save money by reducing the need for consultants, further supporting the value you bring.  
She says it's not enough to just know Salesforce, because every organization uses different software integrations within their Salesforce environment. While learning Conga solutions requires a significant time investment, it has made a huge impact on her career. And if you can learn Salesforce, you can learn Conga! 
These tips and Conga hacks will help you become a super Salesforce and Conga admin, so you can improve process efficiency, boost the impact on revenue, and accelerate your career development. Take a page from Samantha's book and become a more proactive Salesforce admin by checking out her YouTube channel. 
You can also visit our product pages to learn more about how Conga can help you solve the complexities in your work with Salesforce. To get a deeper look and talk through how Conga can support your unique use cases, schedule a demo with one of our solution experts.  
Watch the full LinkedIn Live recording to hear more from our conversation with Samantha Shain.