Document Generation
eSignature
Guides
The revenue lifecycle management roadmap   
Your roadmap outlining the revenue lifecycle transformation process—from evaluating of your revenue lifecycle maturity to measuring your success.
In this download, we'll cover:
How to determine your revenue lifecycle maturity
Prioritizing your revenue lifecycle transformation
What to look for in a revenue lifecycle solution
Download
Click on the button below to begin this download. Enjoy!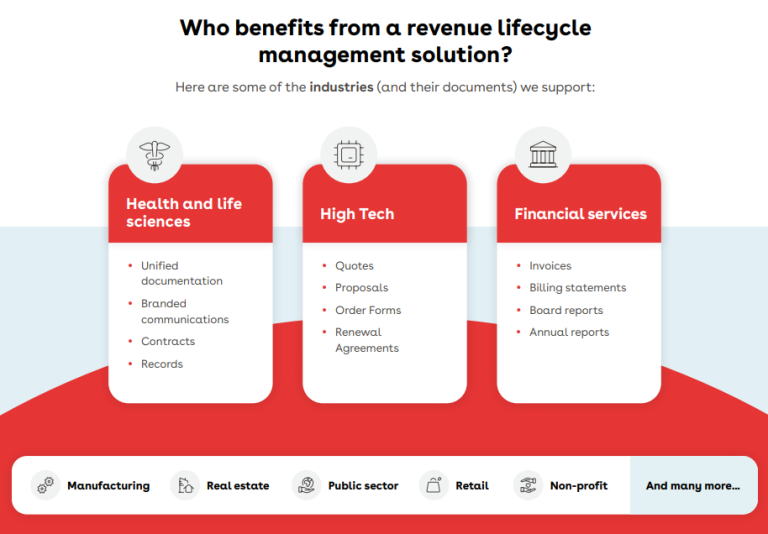 Revenue lifecycle management is a critical part of accurately predicting revenue and safeguarding the future of your organization. 
No matter what stage of the process or the maturity of your revenue operations, when you align your processes, teams, and technology under a unified data model with the right revenue lifecycle management solution, you'll be on the road to scalability.  
A revenue lifecycle management solution will provide consistency and accuracy across your documentation, and most importantly, your bottom line.   
Learn how the right solution will allow you to create, track, and manage on-brand, professional documents automatically while leveraging eSignature for a transaction that's quick and compliant.