Adapt to complex buying environments
We are amid a global transition that is changing the way we do business. The buying experience is becoming more complex, and customers expect the ability to purchase across channels. Businesses also seek new ways to unlock revenue growth and know the art of the possible. An omnichannel marketplace is the future of business and will create a seamless customer experience throughout the revenue lifecycle—not several, fragmented ones.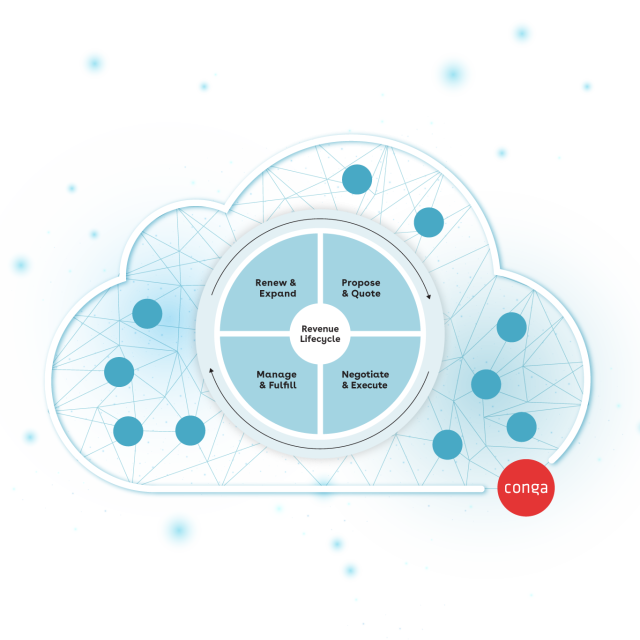 Introducing Conga Revenue Lifecycle Cloud 
As organizations were reimagining the way they do business, they were confronted with the reality that there simply wasn't a single provider that could offer an omnichannel revenue lifecycle solution—until now. Conga is excited to announce the launch of the Conga Revenue Lifecycle Cloud. 
Automate
Prepare proposals and quotes for prospects automatically—and negotiate and execute various contracts to close your next deal.
Integrate 
Manage billing, invoicing, and fulfilling obligations all in one place—no matter your CRM, ERP, or data source.
Grow 
Renew and expand your accounts while coordinating your business function within a single source of truth to achieve revenue results.
Our unified data model will benefit these multiple systems and allow you to unlock revenue intelligence and enable you to provide a more personalized and connected experience for your customers. This is a journey for you, and a journey for Conga. We're excited to show you what's to come! 
To find out more, contact your Conga representative or reach out to us here.