Seamless contract negotiations
Conga CLM is a critical component of Conga Revenue Lifecycle Cloud, a set of unified products built on Conga Platform that enable you to crush your unique revenue lifecycle complexities and increase revenue certainty. Conga's open, flexible, and high-performance solution unifies, automates, and standardizes revenue processes across all teams to maximize customer lifetime value.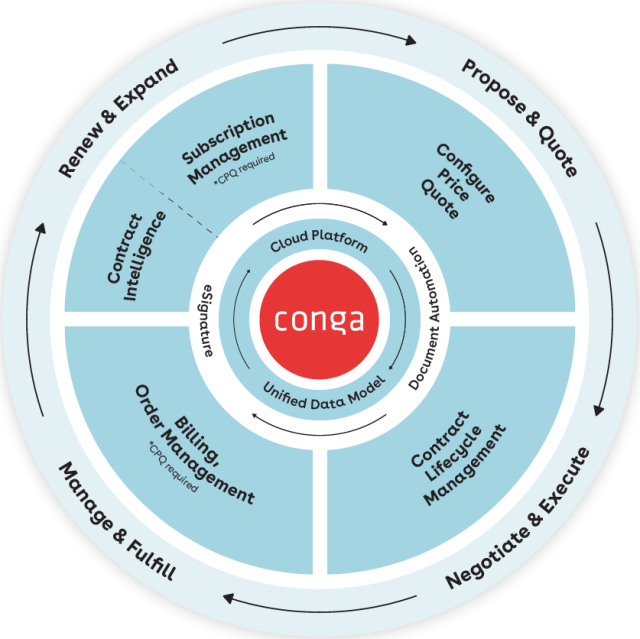 Conga CLM features 
Central repository 

Manage all contracts in a single place with a full view of the entire contract cycle, including versions, negotiations, approval history, and metrics.

Uncover insights 

Automatically extract contracts and key terms for strategic insights, accurate reporting, and risk mitigation using AI.

Pre-approved language 

Minimize risk and lengthy delays in legal approval by incorporating standard, pre-approved language and clauses.

Online contract collaboration 

Securely comment and redline agreements in real time, shortening contract cycle times and syncing changes across all agreements, regardless of source.

Seamless integrations 

Manage the entire contract lifecycle without leaving the tools you use every day, like Microsoft Office and Salesforce.
Scalable, end-to-end contract management
Increase in contract accuracy
Increase in contract compliance
Faster contract processing
Complete view of entire contract cycle
Languages and currencies out-of-the-box
Statistics provided by Conga customers
Almost immediately after implementing Conga CLM, we lowered the amount of time spent on easier deals from 1-2 weeks to 1-2 days, freeing up execs to focus on things that really needed their attention.

Pam Phillips

SVP & Deputy General Counsel

FIS

This is about our customers, partners, and associates. Getting customers accurate quotes and contracts faster, and empowering our partners to do the same, is something we can easily champion.

Before Conga CLM, the only way we could find information was by pulling all contracts and assigning lawyers—internal or external—to review them for specific terms. This costly process would take a day or more to find what we needed.

Steve Prisco

Associate General Counsel

Aramark
Customer success
End-to-end support on Conga CLM
With support from Conga Services, Conga Community, and our technical team, we're able to support our customers and to solve any CLM questions that come up along the way.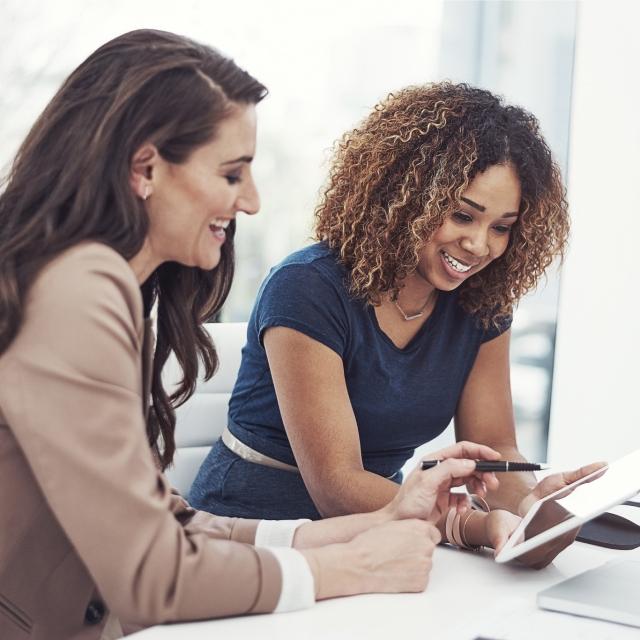 Conga CLM plays well with others.
Conga's products are purpose-built to work together seamlessly, so you can automate and streamline commercial operations end-to-end.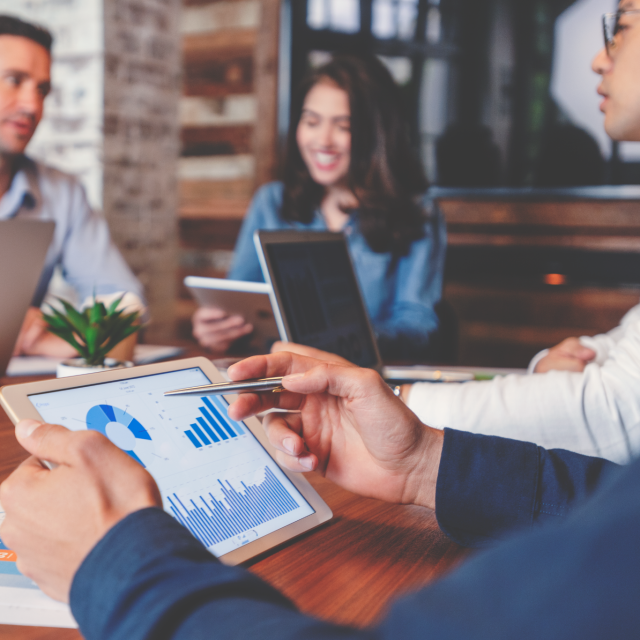 Conga CLM
Economic impact of Conga CLM
For this commissioned study, Forrester Consulting conducted a rigorous, independent investigation into the cost savings and business benefits enabled by Conga CLM. Read The Total Economic Impact™ of Conga CLM for customer interviews, data analysis, and real-life financial results.