10 must-have contract management software features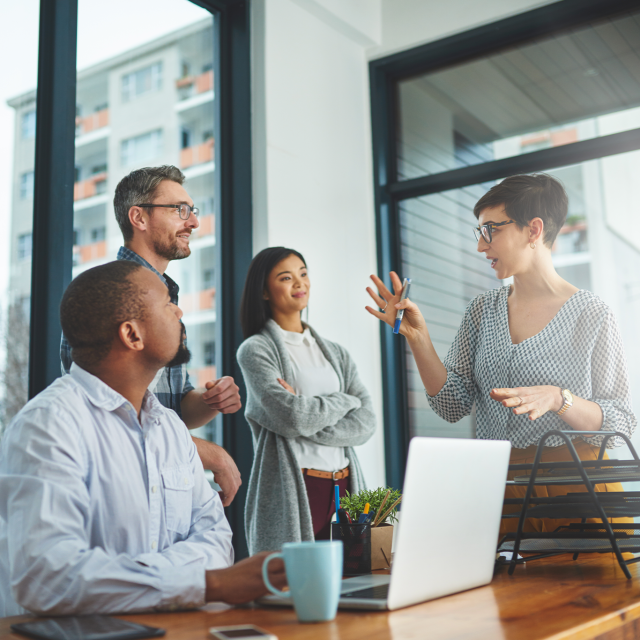 Contracts are the foundation of any growing business. In fact, studies estimate that up to 80% of B2B revenue is governed by contracts.   
An efficient sales cycle is critical to closing deals—and contract delays are among the most common bottlenecks. Yet many companies struggle to streamline and modernize their contract processes while still maintaining legal compliance.   
That's why contract management systems (CMS) are a gamechanger for optimizing revenue operations in today's highly competitive, digital climate. But there are many CMS solutions on the market today, and making the right choice for your business is no small task.  
To help guide your selection process, we've compiled 10 must-have features for minimizing risk, accelerating sales cycles, and achieving contract excellence at scale. But first, let's dig into the basics of contract management. 
What is a contract management system? 
A contract management system is a suite of integrated, automated solutions designed to replace manual contracting processes, repetitive tasks, and disjointed workflows. The ultimate goal of CMS is to create a streamlined system that optimizes the contract lifecycle from start to finish.  
These automated business solutions gather, store, and monitor key customer information, agreement terms, and contract status in a centralized repository—making it easy to manage the contract lifecycle, regardless of complexity or volume.  
Key elements of CMS 
The high-level contract management process hasn't changed much over time. For most businesses, the contract lifecycle follows a standard series of stages: create, collaborate, negotiate, sign, track, and renew. 
However, in today's digital landscape, contracts have become exponentially more complex—and businesses have to manage a much higher volume of contracts to stay competitive. Organizations simply can't afford to have their legal and sales teams bogged down with mundane tasks, outdated systems, and stunted workflows.  
The benefits of contract management software 
For legal teams, contract management involves a significant amount of day-to-day administrative work. These tasks range from tedious to all-consuming—and they all tend to involve tight deadlines. 
Contract management software empowers legal teams to proactively track and manage contract risks and opportunities. It also allows them to increase sales velocity—rather than slowing things down—by dramatically simplifying legal processes to speed up business operations and keep revenue operations running at peak performance.  
With an end-to-end contact management system in place, legal can automate data collection, document preparation, and other repetitive tasks—resulting in increased efficiency, improved productivity, and better overall performance.  
An agile contract management system also allows legal and sales teams to work as partners, executing each phase of the contract cycle in minutes, instead of days or weeks.  
How to choose contract management software 
Organizations have historically prioritized sales and product teams when investing in digital solutions. But with legal operations taking on a more proactive and strategic role in revenue growth, legal automation has become a critical component of digital transformation strategies.   
With the ever-growing number of software solutions on the market, how can you be sure you're choosing the right combination of tools to meet both your current needs and future goals? First, be sure your chosen solution includes these must-have features. 
10 must-have contract management features 
It's easy to get lost in the bells and whistles of a CMS solution. But here are 10 critical features your contract management system should have to ensure a smooth and rewarding digital transformation. 
1. Centralized repository 
Gone are the days when a well-organized filing cabinet was sufficient for storing critical business contracts. Physical document management can lead to serious problems like lost or misplaced files, unauthorized access, and security breaches. Spreadsheets and cloud-based file sharing are a step up from paper-based storage, but they quickly become unmanageable as your business scales. 
That's why a central database for all your electronic documents is a fundamental part of any good CMS. With a centralized repository, teams can quickly access the most up-to-date version of any file, clause, or contract—from any location, on any device.  
2. Powerful search capabilities 
Storing all your contracts in a centralized database is a good start, but you also need the ability to find any document at a moment's notice—especially if you deal with a large number of contracts. A good CMS should feature robust search functionality, including full-text search and OCR (optical character recognition) for scanned documents.  
Ideally, you should be able to type what you're looking for into the search field—like a customer name, legal term, or even a phrase contained in the document—and receive instant, accurate search results.  
3. Document generation 
The contracting process requires countless documents—from the contract itself to supporting documentation like schedules, cost estimates, statement of work (SOW), and more. But relying on manual, paper-driven processes is slow, inefficient, and leaves too much potential for errors.  
Automated document generation lets you easily generate professional, branded documents as part of your contract workflows—and populate those documents with data from any system of record. A robust CMS should include document generation capabilities so you can increase organizational efficiency and accuracy, while delivering a seamless, consistent experience for your customers. 
4. Clause and template libraries 
Creating contracts from scratch is a time-consuming process, and getting legal approval on every contract can slow down the sales cycle. But contract creation can be faster, easier, and more reliable when your sales team has access to a library of approved language and contract templates. 
Look for a CMS that lets you build libraries of pre-approved templates, terms and conditions, and other standard clauses. This self-serve approach gives sales teams the freedom to create their own contracts without increasing risk—and frees up your legal team to focus on more strategic activities. 
5. Automated workflows 
The contracting process is complicated, with countless handoffs between different parts of the organization. As a result, it's not always clear what needs to be done at any given time. A good CMS can eliminate that problem by implementing automated workflows. 
With automated workflows, the contract process is broken down into a predetermined sequence of steps. Built-in notifications alert stakeholders when action is needed, and the contract automatically moves forward when the action is completed. Automated workflows ensure that everyone involved knows where a contract stands, what actions need to be taken by whom, and when.  
6. Electronic signature 
When you convert to paperless processes and digital contracts, you need a safe, secure, and simple way to sign documents without traditional pen and ink. Your CMS should include a high-quality eSignature solution to capture legally binding electronic signatures with just a few clicks, monitor the signing process, and create a unique audit trail for every transaction. 
7. Real-time collaboration 
In today's global workplace, teams need the ability to work together at any time, from any location. A good CMS should include collaboration features like change tracking, concurrent editing, timestamps, and chat—so legal and sales teams can access, review, and redline documents simultaneously, in real time. It should also include automatic version control to maintain accuracy and safeguard against lost revisions. 
8. Role-based permissions 
Putting your contracts in a central repository shouldn't mean the entire organization has free access to every document—or the authority to modify, move, and delete those documents. Make sure your CMS gives you the ability to define custom security roles and configure permissions accordingly. You'll likely want to create at least three levels of permission control: 
Owner/admin with full document access and editing permission for C-level executives, legal counsel, and sales team leads. 
Limited control with access to assigned documents and the ability to edit or redline those documents for sales team members. 
Read-only with temporary access to view specific documents only (and no editing privileges) for new hires and third parties. 
9. Reporting and dashboards 
The contracting process generates a wealth of data, but that data is only valuable if you're able to extract actionable insights and optimize business outcomes. A good CMS should include customizable dashboards to help you monitor contract performance in real time, analyze the health of your contract management process, and measure the progress of contract lifecycles over time. It should also have robust reporting functionality so you can pinpoint critical insights and run clear, custom reports to share those insights with executives and other stakeholders.  
10. Seamless integrations 
A CMS provides powerful functionality to optimize contract processes, but it's not a standalone solution for all your business needs. Today's highly complex companies require a modular, flexible set of software tools to keep the entire business running smoothly—and all those tools must work together in a unified tech stack.  
Your CMS should integrate seamlessly with the critical business applications you use every day, including both internal systems (like your company intranet) and third-party tools like email, marketing automation, CRM, CPQ, and ERP. Reliable integrations ensure that data flows smoothly between platforms—and you'll spend less time jumping from tool to tool.  
Transforming the user experience, start to finish 
In today's ever-evolving, high-stakes business climate, it isn't enough to have the right people in place to handle contract management. You also need the right tools to keep up with the increased demand for compliance, sales velocity, and revenue generation.  
A high-quality, end-to-end contract management system can help you stay ahead of the competition and create a better experience for both customers and internal teams.   
Download the Conga CLM for Legal data sheet and the Conga CLM for Sales data sheet to learn more about how Conga's contract management solution can help your organization minimize risk, accelerate the sales cycle, and drive better business outcomes.