How legal operations can impact the revenue cycle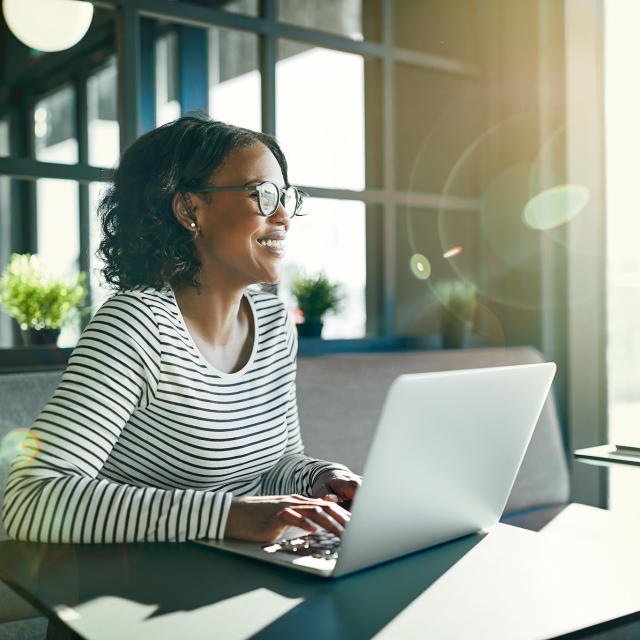 Today's increasingly competitive and complex business environment has transitioned the role of legal operations into one of a critical strategic partner for revenue generation and growth.
The role of legal operations, aka "legal ops," goes beyond that of traditional legal departments, encompassing a range of contributions—financial management, strategic planning, technology implementation, data analytics, and more.
However, legal ops are only as effective as their processes are efficient. Cumbersome, disjointed workflows lead to decreased productivity, contract cycle delays, compliance issues, and ultimately, dissatisfied customers and revenue loss.
This is where legal document automation becomes critical for optimizing revenue operations—streamlining workflows, minimizing risk, and accelerating time to revenue.
What is Legal Ops' role in the revenue process?
The contributions of the legal operations role can span across every aspect of business growth and development, directly impacting an organization's bottom line.
From analyzing revenue leakage and risky contract language to expediting processes and approval cycles, legal ops are key players in saving, recouping, and generating revenue.
In fact, Consero's 2020 Corporate Legal Operations Report found that 74% of legal operations listed cost control as their top priority.
Yet because legal is responsible for monitoring and updating terms for every transaction, they are forever buried in contract revisions and the countless related tasks—often bringing contract cycles to a grinding halt and causing friction with sales and financial goals.
How legal workflow automation transforms revenue operations
Digital transformation for legal processes provides countless opportunities to improve operational efficiency and fast-track negotiations, all while mitigating risk.
Cohesive, seamless workflows
To eliminate the time and frustration wasted on manual processes and tedious admin activities, organizations are streamlining workflows with legal digital automation, allowing legal operations to focus on initiatives that drive revenue.
Automating manual processes eliminates much of the time-consuming data entry and paperwork that disrupt workflows and stifles productivity.
Digital automation also syncs legal and sale teams' disparate systems into one unified database, increasing visibility and efficiency while enhancing version control and coordination.
Legal workflow automation further strengthens revenue operations by creating clear, consistent handoffs between teams at every stage, ensuring accountability and timely contract lifecycles.
Accelerates sales cycle and time to revenue
Trying to manage tasks manually in legal operations' already hectic and complex environment creates bottlenecks in approval processes and slows down time-to-revenue.
Automated workflows accelerate the negotiation process, end-to-end, allowing sales teams to close deals faster and accelerate the sales cycle.
Standardized templates, built-in digital signatures, and pre-approved terms and conditions allow sales teams to quickly generate compliant contracts—without waiting for case-by-case legal approval.
Integrated digital platforms also enable legal and sales to review and redline documents simultaneously, eliminating time-consuming back-and-forth and advancing version control.
Stay in front of contract renewals The renewal stage in the contract process is critical for retaining business, generating recurring revenue, and securing loyal, satisfied customers. But companies lacking the right legal technology solutions increase the risk of late or missed renewals.
By automating legal spend management, organizations can take control of the renewal process and prevent missed opportunities with:
One centralized platform to facilitate coordinated, efficient cross-team collaboration
Enhanced visibility and up-to-date insights about where customers are in the renewal process
On-brand, customized templates automatically populated with latest single-sourced data
Minimize risks
Legal is under increasing pressure to analyze, identify, and mitigate risks for revenue operations. Risk management in and of itself is all-consuming but trying to do it manually is virtually impossible—resulting in costly mistakes, cycle delays, and revenue leakage.
To complicate things further, industry regulations change frequently, and language must be updated to maintain compliance. Contract lifecycle management solutions help legal teams standardize contract language and expedite approval processes to minimize risk without sacrificing speed and control.
Intelligent discovery capabilities and data retrieval quickly and accurately find and import up-to-date data, pricing, and third-party information, amplifying efficiency and eliminating human error.
Additionally, insights into contract analytics give legal the power to easily monitor and assess compliance, opportunities, and risk.
How Contract AI is taking RevOps to the next level
Contracts are foundational to the growth and success of any organization. But managing them can be complicated, and if done manually, can be prone to human error and costly delays, all of which undermine RevOps effectiveness and growth goals.
By leveraging end-to-end tech solutions, legal ops can take control of the contract lifecycle, strengthening operational efficiency, collaboration, and compliance—ensuring organizations get the full value out of every contract, every time.
Optimizing operational Efficiency
Automating the contract lifecycle simplifies and expedites workflow processes, liberating legal teams from administrative busywork and bottlenecks that sideline more important needle-moving initiatives.
Fuel sales cycles with standardization
Legal technology solutions help organizations to standardize contracts, workflows, and approval processes to maximize efficiency and time to revenue.
Integrated digital platforms enable legal and sales to review and redline documents simultaneously, eliminating time-consuming back-and-forth and advancing version control.
Purpose-built document templates empower sales teams to finalize non-disclosure agreements, sales quotes, and more using predefined boilerplate language that doesn't require legal oversight. And, with built-in digital signatures, no time is wasted printing, scanning, or chasing down stakeholders. 
Increase visibility and transparency
CLM software provides all teams with a 360-degree view of the contract lifecycle so that everyone can access what they need to work at peak efficiency.
A unified online interface creates a single source of truth for all sales and legal documentation, allowing teams to quickly find, review, and update contracts simultaneously.
Better still, all updates synchronize automatically in real time, eliminating the need for manual entry and multiple rounds of revisions.
Enhanced cross-team collaboration and coherence
Too often, legal and sales teams manage their processes and documentation in separate systems, creating information silos, stunted workflows, and bouts of friction.
An integrated CLM platform creates a secure, centralized repository where all authorized users can easily access documents at any time. This shared interface makes it easier for both legal and sales teams to create, track, and update contracts in real time.
As a result, sales can close deals faster and legal can focus on more important work to support revenue strategy and operations.
Maximize contract compliance and value
Contract intelligence is taking CLM to the next level, giving teams full control over the contract lifecycle, ensuring compliance, maximum value, and optimal outcomes.
Keep contract language in-check
In high-volume contract environments, language inconsistencies are a constant source of risk, especially when contracts require a range of custom clauses, precise terms, and specific obligations.
Automated CLM features empower sales to manage and propel contract cycles, while safeguarding accuracy and compliance, without the need for legal intervention.
Digital contract solutions give legal teams the capability to build a centralized library of standard contract terms and pre-approved clauses that sales can easily access during the contract cycle.
Detailed contract insights also give legal full visibility into sales teams' active deals, further preventing the use of rogue clauses and unauthorized content that gives away too much value.
Additionally, contract documents live in a secure, controlled environment that only authorized users can access to prevent unwanted or unautvhorized changes.
--- By integrating end-to-end CLM solutions, financial technology industry leader, FIS, reduced the number of contracts requiring legal intervention by 40%.
Proactive contract renewals to increase revenue
For many legal teams, staying ahead of contract renewals can feel daunting if not impossible, especially when relying on manual, outdated systems.
With end-to-end legal tech integration, organizations can automate the entire renewal process—from information sorting to sending and receiving the signed contract.
Contract AI provides legal teams with a dashboard that shows all clause types, categories, and relevant insights to know exactly where customers are in the contract renewal process.
Legal tech solutions like Conga Composer allow teams to quickly create customized, on-brand renewal documents that are automatically populated with Salesforce data. Everything is managed in one location, eliminating silos and mistakes that could otherwise derail renewal oversight and completion.
Better user and customer experience
Most importantly, end-to-end automated solutions available in the Conga suite cut down on contract delays, inconsistencies, and errors that negatively impact customer satisfaction.
Automated solutions integrate current messaging and branding into all documentation and seamlessly connect every touch point, from start to finish, creating a smoother and more cohesive experience for internal users and customers alike.
A true partner in revolutionizing RevOps
With the mounting pressure to actively move the needle of business strategy and revenue goals, legal ops can't afford to get bogged down with manual tasks and inefficient processes.
By automating legal document management from creation to signature, legal teams can step up as a true strategic partner in financial success, taking RevOps to a whole new level of efficiency and growth.
Want to learn more about optimizing cross-team alignment and performance? 
Watch the on-Demand Webinar "How legal and sales alignment can increase your bottom line" where Conga's Legal VP and VP Sales share best practices for advancing collaboration, performance, and sales cycles.