Quick contract execution
Conga Contracts for Salesforce is a critical component of Conga Revenue Lifecycle Cloud, a set of unified products built on Conga Platform that enable you to crush your unique revenue lifecycle complexities and increase revenue certainty. Conga's open, flexible, and high-performance solution unifies, automates, and standardizes revenue processes across all teams to maximize customer lifetime value.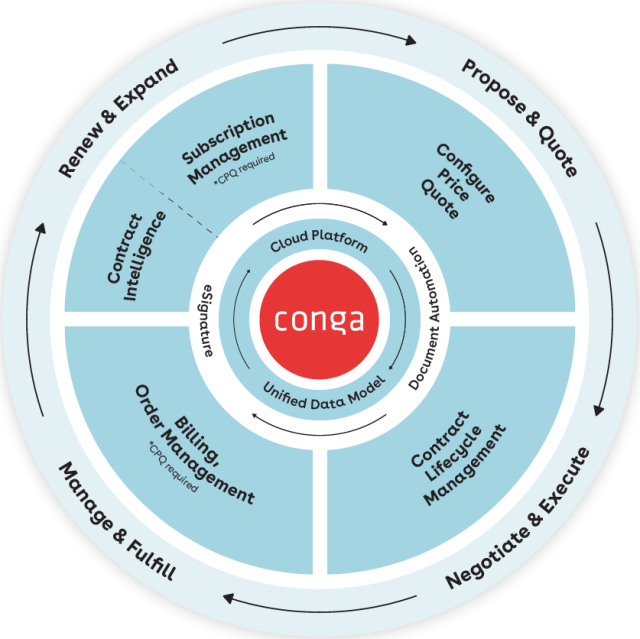 Conga Contracts for Salesforce features
Speed up sales  

Empower sales teams to build and negotiate their own contracts within legal guidelines to reduce risk, streamline processes, and accelerate sales cycles.

Efficient teams, happy customers  

Shrink contract negotiations and achieve faster time-to-revenue, all within Salesforce as your single source of truth.

Manage all contract types 

Use AI and Machine Learning to ingest legacy and 3rd party contracts to uncover new insights. Track and compare contracts and map data to Salesforce.

Increased visibility 

Create and deliver the right alert notifications for you in the contract management process, right from within Salesforce.

Sales-driven negotiations 

Legal-approved clauses and language empower sales to build and negotiate standard contracts for faster negotiations without risk.
Accelerate the contract lifecycle in Salesforce
Reduction in the contracting lifecycle timeline
Conversion rate for Conga contracts
Increase in contract volume
Hours per week saved by legal teams
Statistics  provided by Conga customers
See what customers say about Conga Contracts for Salesforce
Product Reviews by Product
Conga provides an answer we've been looking for to improve our contract negotiation process. Process cycle time reduction [...] means our customers can serve their patients sooner.

Susan O'Leary

Project Manager

Abiomed, Inc.

If I had to compare our business at Allianz before and after (Conga), it's probably like comparing day and night.

Alexander Bender

Global head of CRM

Allianz Care

I'm thrilled to have something that makes Salesforce stickier. One of my goals is for it to be so sticky, that Salesforce is where staff want to work. Adding Conga Sign and Conga Contracts for Salesforce encourages our staff to become more proficient in and Salesforce and efficient in their work

Ann Baker

Director of Business Systems

Edmentum
customer success
End-to-end support on Contracts for Salesforce
With support from Conga Services, Conga Community, and our technical team, we're able to support our customers and to solve any Conga Contracts for Salesforce questions that come up along the way.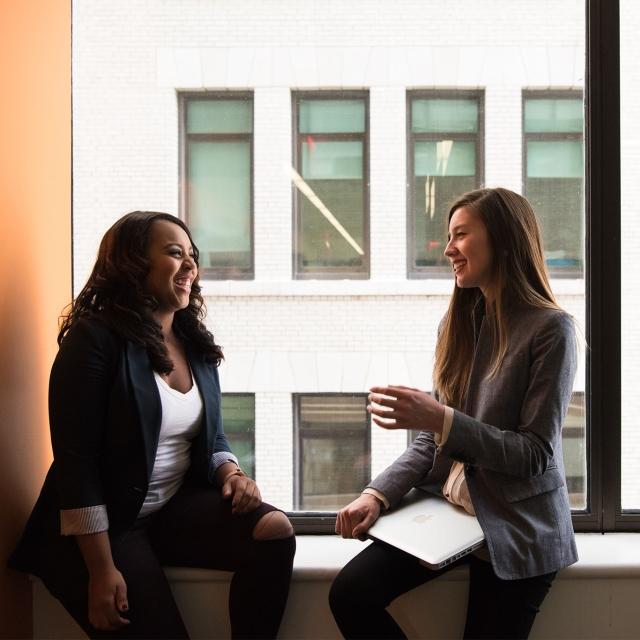 Conga Contracts for Salesforce FAQs
Dig a little deeper
Streamline contract management with Contracts for Salesforce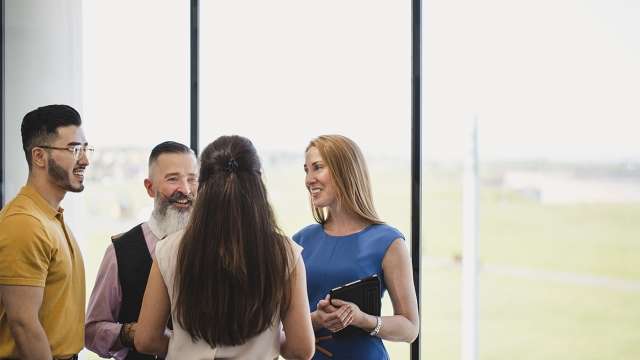 Streamline contract management with Contracts for Salesforce
2 min watch
Watch video
Ultimate guide to contract management
Ultimate guide to contract management
20 min read
Download now
Overview: Conga Contracts for Salesforce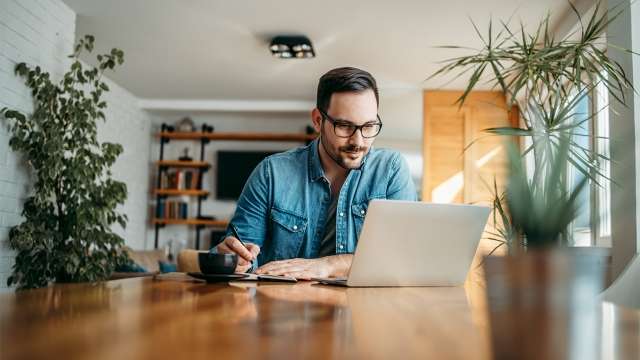 Overview: Conga Contracts for Salesforce 
2 min watch
Watch video
View all