The four stages of revenue lifecycle management: the key to optimizing revenue growth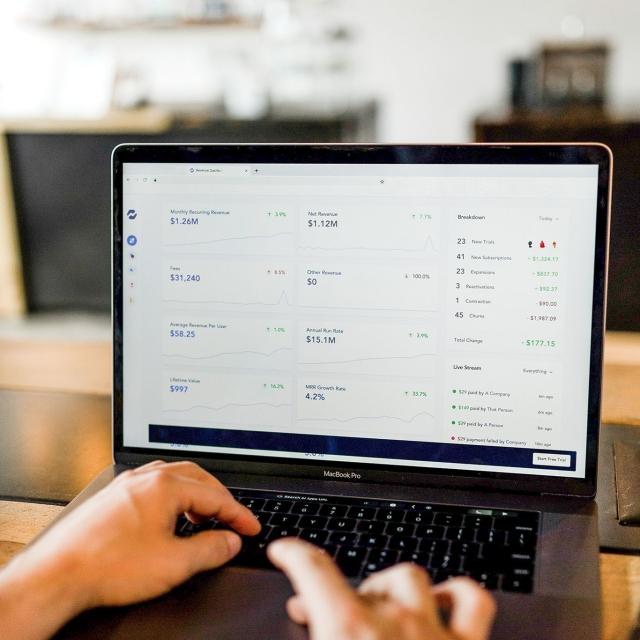 Everyone wants more predictable revenue. In today's fast-paced business environment, companies are constantly looking for ways to increase revenue and stay ahead of the competition. One of the most effective ways to do so is with revenue lifecycle management. This holistic approach to managing customer interactions and revenue generation can help companies optimize revenue growth by maximizing the value of a customer's journey from initial engagement to post-sale support.  
Revenue lifecycle management aligns sales, marketing and customer service efforts to ensure a seamless customer experience and maximize lifetime revenue. Key components of this process include lead generation, opportunity management, pricing strategy, sales forecasting, and customer retention. By effectively managing the revenue lifecycle, companies can increase customer satisfaction, reduce churn, and ultimately drive sustainable revenue growth. 
Below are the four different stages of revenue lifecycle management, along with Conga's approach to achieving streamlined growth and revenue predictability. 
Propose and quote 
The first stage of revenue lifecycle management encompasses the lead generation, proposal and quoting process. This stage is all about identifying and acquiring potential customers through various marketing channels, targeting the right audience and converting leads into customers.  
Enterprise deal-making often requires complex configurations during the quoting process and an array of unique pricing rules at a scale not even considered a few years ago. As organizations mature, that complexity only grows—and it's a significant hurdle to success for sales teams today.   
Many companies have simply outgrown their existing quote configuration and generation systems. They can't keep up with the number of moving parts during the sales process, nor can they integrate with downstream processes like contracting. The result is disjointed quote generation riddled with errors, inconsistencies and outdated information that impacts efficiency and ultimately, customer relationships. 
Sales teams are often stuck with legacy tools they didn't choose. Meanwhile, operations leaders are apprehensive about taking on the responsibility of either building a new configure, price, quote (CPQ) solution or buying, configuring and deploying one. But making do with inadequate technology creates a host of issues, including:   
Lost profit due to inconsistent and inaccurate pricing and product data pulled from too many systems   
Inability to handle hundreds or thousands of line items   
Difficult or limited configuration rules and pricing discounts   
Errors and process delays that create frustration and drive customers to other vendors   
Disconnected contracting tools that wall off sales from legal and vice versa   
Conga's CPQ functionality takes the frustration out of generating quotes and closing deals. It allows sales teams to configure, price and quote deals in a snap, even in the most complex scenarios. Conga CPQ is the only enterprise solution built around a single, unified data model. This makes it possible to easily incorporate thousands of line items, rules configurations and discounts with stunning accuracy. 
Negotiate and execute 
Once leads have been generated, the next step is to evaluate which of them have the best potential to become customers. This requires qualifying each lead by assessing their needs, budget and decision-making process. By qualifying leads and effectively negotiating contract terms, you can more easily convert leads into paying customers.  
Conga's contract lifecycle management (CLM) solutions deliver strategic insights as you negotiate with potential customer. From request to signature, Conga guides users and automates routine steps, enabling your team to minimize errors while optimizing efficiency. 
Automation and alerts help to keep deals ahead of schedule. Built-in redlining and online contract collaboration capabilities help you manage version control. You can even automate complex approval workflows to accelerate deal cycles from contract creation to eSignature execution. 
Manage and fulfill 
Nurturing and closing the deal is a major win, but it's only the first step in the relationship with your customer. Now it's time to collect—but how do you do it?  Conga solutions let you take control of your fulfillment and billing cycles to get your customers what they need—in the best way.  Stop sacrificing your customer's experience! Automate the billing process for a more streamlined process, freeing up sales teams to focus on tending to (and upselling) their new, happy customers.  
Generate invoices and bills, fulfill customer obligations and perfect order management, all while relieving your team of time-consuming manual tasks. Expedite revenue recognition and satisfy customers throughout the process—ultimately increasing the likelihood of future renewal. 
Renew and expand 
The renewal and expansion stage of revenue lifecycle management involves encouraging customers to enter into a new contract or subscription at the end of the current term. Being proactive with your renewals not only builds and sustains customer relationships but also provides revenue predictability.   
Conga's renew and expand solutions provide an automated process for the creation and execution of renewals, leading to higher renewal rates—and more delighted customers. It is important to gather customer data and feedback throughout the revenue lifecycle, to inform strategic decisions and continuously improve the customer experience. With a single source of truth, you have better visibility into your data to know which accounts are coming up for renewal. 
Empower your renewals team with the right Conga tool to deliver accurate, on-brand contracts, streamline renewals, create upsell and expansion opportunities, and achieve more predictable revenue for your business. 
Effectively managing your revenue lifecycle 
When you have a suite of tools tailored to meet your business needs—and the needs of your customers—it's easy to ensure you're providing the best possible customer experience and taking full advantage of revenue-generating opportunities. Get a demo today to learn how Conga can help transform the revenue lifecycle and level up your business processes from proposal and quote through fulfilment, renewal, and expansion.