Why Conga is different 
Conga enables companies to manage the negotiate and execute process to streamline both internal and external communication and collaboration on contracts, increasing visibility throughout the entire process.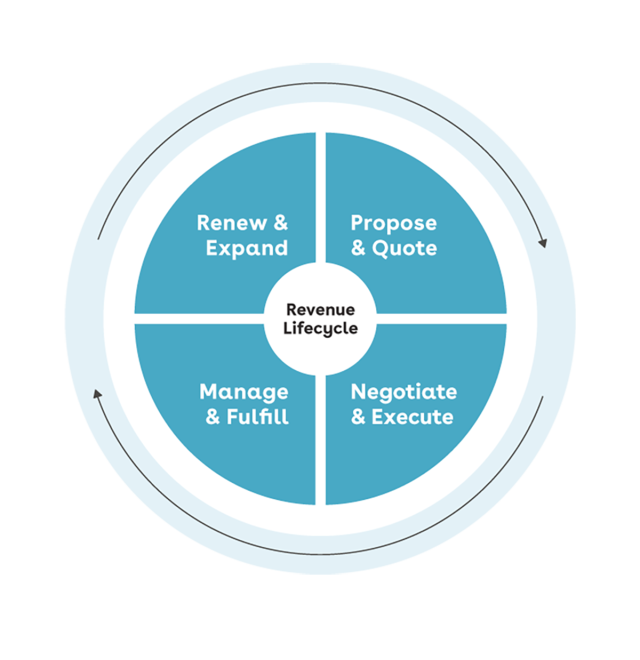 Manage vendor contracts with ease 
Speedier sales cycles 

The vendor selection process often starts in the procurement system and contracts are requested in-house or received from the vendor. This process must be streamlined to manage the vendor and contract, allow for thorough and quick review, and avoid slowing sales cycles or increasing risk to the business. 

Procurement and legal  

Having to duplicate vendor and contract information in multiple, disjointed systems and maintain a manual process that is error-prone is a big challenge for procurement teams. Vendor contracts bring more risk to the business being on third-party paper requiring a more in-depth and longer review by legal. 

Accelerated third-party review 

Leverage Conga Contract Intelligence's risk analysis feature to automatically extract the risk in third-party paper, score it based on how it deviates from set standards, and even receive recommended alternative language to mitigate potential risk and speed up the process. 

Conduct better negotiations 

Redline with confidence in addressing any risky areas of the contract and be alerted to renewals in advance to have ample time make strategic decisions on the vendor contract moving forward.  

Purchase-to-pay integrations 

Conga can integrate with any procurement system via API to easily pull sourcing data necessary to drive the contracting process as well as push contract data and files back. Conga could be the central repository for everything vendor contract related for ease, security and clear visibility. 
Grueling contract requests 

Contract requests can be painful for both sales and legal teams. When everything is manual, or the systems are disjointed, the process requires a lot more effort from all parties. This slows down the sales cycle, and without clear visibility, makes it difficult for improvements to be made. 

Legal

Legal teams often struggle to get all the necessary information from sales teams to start the contract process and are weighed down in executing simple, turnkey contract requests that could be automated.  

Sales and sales operations 

Time is money and it can make or break a successful deal. With a clunky or manual contract request process, teams are spending too much time on non-revenue-generating activities. Sales leadership then struggles to maintain a pulse on the contract status for all the deals at the contract stage.  

Legal-approved self-service contract generation

Using legal pre-approved templates and clause language, sales can generate standard contracts quickly and handle simple negotiation requests without involving the legal team.  

Dynamic contract request wizard 

Leveraging a contract request wizard makes the request process easy and intuitive for sales and ensures the legal team gets all the necessary information to build the right contract efficiently. This eliminates back-and-forth conversations and gets to the needs quicker.  

Clear visibility into contracts

The sales team can have access to not only existing contracts for reference purposes to sell new or additional goods and services faster, they also can refer to current contract data easily to view and track contract status necessary for forecasting. 
Digitalize contracts in a secure, intelligent repository 
Multi-channel contracts

Contracts come from many different sources. When managed and stored differently, it's difficult to have visibility of the entire portfolio. You need multiple ways to digitalize contracts including bulk import, metadata extraction, contract deduplication, automated agreement record creation, and more.  

Legal 

With contracts stored in multiple different ways, it makes it near impossible to act on and monitor any of the critical data inside—including milestones and obligations. It also prevents legal from having a clear picture of all the contracts under management to evaluate performance, trends, and risk. 

Finance and sales

Other departments such as finance and sales, need to be able to access contract data and if not digitized or stored centrally their only option is to send legal endless information requests which slows down other contract negotiation and

Intelligent contract data extraction

Conga offers intelligent metadata extraction features from both new contracts to the system as well as from existing contracts already in the repository too, which can automatically identify and extract key information from contracts, including terms, clauses, and risk. In addition to OCR and artificial intelligence and machine learning extraction, Conga also offers Conga attorney verified extraction to save the customer time and provide the utmost accuracy. 

Effective contract classification and deduplication

Conga offers tools for tagging and classification, as well as identifying and removing duplicate contracts within the system, which can help to prevent errors and organize and manage contracts more effectively.

Automation and smart tagging upon contract import

Users can either manually create an Agreement record and attach a file after import or automatically create an agreement record upon import of the third-party paper. Users have the ability to drag and drop the information to tag smart fields that will sync back to the appropriate fields inside Conga CLM. 
Conga's contract performance insights and proactive alerts have dramatically increased Thoughtworks' ability to capture revenue.
Elsevier gets contracts in their customers' hands faster by optimizing their business processes with Conga.
Scalable, end-to-end, intelligent contract lifecycle management 
Conga has a robust contract lifecycle management offering with the features, experience and credibility you need to streamline and improve your contracting processes and management.