How CLM software improves the five stages of contract management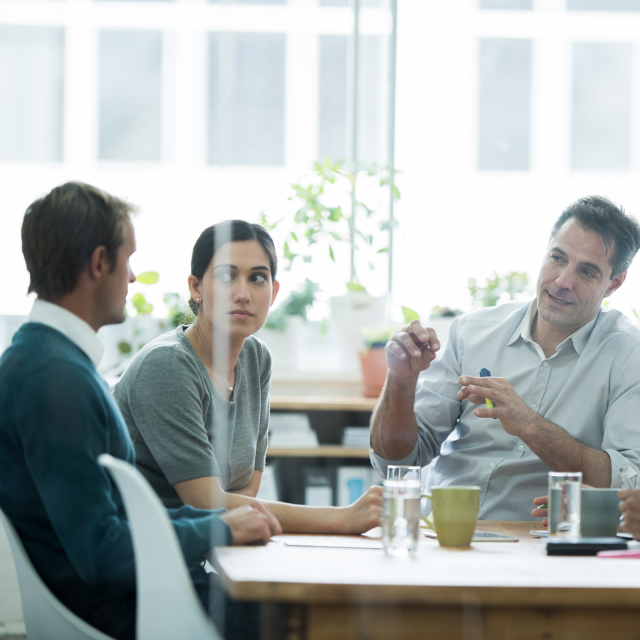 Contracts are an increasingly important aspect of any business, from local mom-and-pop storefront to the largest enterprise organizations. But without a plan in place, the contract management process can become overwhelming for employees and full of risky manual errors.
What is contract management?
Contract management is the process of overseeing contracts entered into with vendors, partners, customers, and/or employees to ensure the compliance, accuracy, and validity of commercial agreements. This process is risky and error-prone, and training employees to handle contract administration is complex and expensive.
Research from the International Association for Contract & Commercial Management (IACCM) suggests that 9.2 percent of revenue is lost as a result of poor contract management. Not only does copying, filing, and storing contracts take a lot of time, but improper contract management can leave revenue holes, create approval delays, decrease productivity, and lead to inaccurate information. In business, this means dissatisfied customers, compliance problems, and ultimately, the loss of business.
In order to avoid these issues, reduce risk, and achieve compliance in contract lifecycle management (CLM), more and more organizations are turning to automation. In fact, implementing contract management software is becoming an essential aspect of every organization's digital transformation program. 
Contract management software is changing the face of contracts and agreements, and many companies are adopting it as part of their digital transformation. In order to understand the full benefits of automating CLM, it's important to consider the part the software plays in the different stages of a contract management lifecycle.
 
The stages of contract management
1. Streamlines and standardizes contract preparation 
As with studying for a test or packing for a trip, preparation is hugely important to the success of each individual contract. In CLM, it's important to identify the reasons that the company creates contracts, including its needs, expectations, and goals. It's also vital to define the risks contract management departments face, such as slow turnaround, bad compliance, and lack of standardization. 
Contract management software can help in the preparation stage of contracting by sifting through previous contracts to find standard language that can be reused in an automated fashion. CLM software can also help identify necessary resources for contracting, including team members, as well as problems that have arisen in the past. The right contract management software helps devise a streamlined process that will aid in speeding up contract preparation. 
In addition, a CLM system can streamline contracts on the basis of a business' operations, eliminating the need for several different applications to oversee one single contract. Having one system gives you the power to manage each step within one cohesive program, which makes it faster and simpler to collaborate and track the steps. A single system reduces the risk of missing deadlines and gives you the ability to see every phase of the contract lifestyle at the click of a button.
2. Simplifies contract creation and reduces time spent
Once preparation is complete, it's time to start building the contract. This is often where the benefits of contract management software start to shine most brightly. By implementing a thoroughly vetted contract management software solution, the organization can create reusable templates that can be populated with up-to-date information, as well as checklists regarding required clauses or terms that must be included. 
If the contract management system integrates properly with other systems, such as ERP, CRM, and CPQ systems, the information will be easy to populate, and employees will save time and effort creating accurate contracts.
3. Takes the hassle out of the negotiation phase
In the contracting process, negotiation can be the stage where the most risk comes into play. Tracking and version control needs to be automated to reduce human error and save time. An agreement between two parties should always be easy to navigate and update so that everyone involved always has the most accurate and current information. 
CLM software enables you to create and manage contract drafts, edit whenever necessary, and access the contract at all times. It can keep track of redlines and versions throughout the negotiation process, ensuring that all stakeholders approve each version and that you don't waste your client's time during the negotiation process. The software can also deliver electronic signatures at the click of a button, providing all parties with fully executed copies for their reference.
In using a CLM software during negotiation, you'll experience better:
Efficiency: Nobody will waste time working on the wrong contract when all involved parties know which version is the updated one.
 
Transparency: Regardless of who draws up the contract, the contract details will be easy to keep track of, making transparency seamless and hassle-free.
 
Accuracy: With a CLM software, all of your document versions are stored automatically so that if any mistakes occur, you can trace it back and retrieve the accurate version and keep your contract accurate.
4. Makes for easier contract storage, retrieval, and analysis
Proper contract management can make or break relationships between organizations. Being able to locate and access documents quickly is important long after the digital ink has dried; contracts are subject to audits years after they've been executed, and bringing up renewals in a timely manner makes clients or customers feel important and helps you to appear more competent and organized. 
Contract management software can take long-term management one step further by automatically reminding contract management team members when deadlines and renewals are up. Some contract management software also leverages AI functionality to automatically check for compliance to ensure executed contracts are properly stored. 
5. Extend, amend, or end contracts and measure their success
Over time, contracts may need amendment and revision. You'll likely need to update timelines, scope, or payment terms. As in the negotiation process, tracking redlines and changes can be difficult and open the process up to risk. CLM software once again comes to the rescue, offering version tracking, approvals, and electronic signatures. The platform should also be able to determine if new amendments or editions are in compliance with legal ramifications and company standards. 
Using the analytic tools included in most CLM software, you can even evaluate the success of your contract and review how efficiently it was able to move through the cycles of the contract. The analytics tool may alert you to a step that takes significantly longer than the rest, which then helps you to implement changes that improve your contract lifecycle and speed things up for you in the future. Analytics also help you determine whether or not your contracts are helping you achieve your end goals — especially beneficial if you regularly manage a significant number of complex contracts.
Implement an intelligent contract solution today
The different stages of a contract management lifecycle may look straightforward on paper, but without a reliable process in place, contracting can easily fall out of compliance. The best solution is automated contract management software, which takes the risk out of the contract lifecycle and frees employees to work on less tedious tasks. 
Learn how to put your negotiations on the fast track with an intelligent contract solution today.