Charles River Laboratories creates a faster medical research pipeline with Conga CLM and Conga CPQ 
Conga CLM and Conga CPQ speed up contract negotiation and management to better support clients in developing life-improving therapies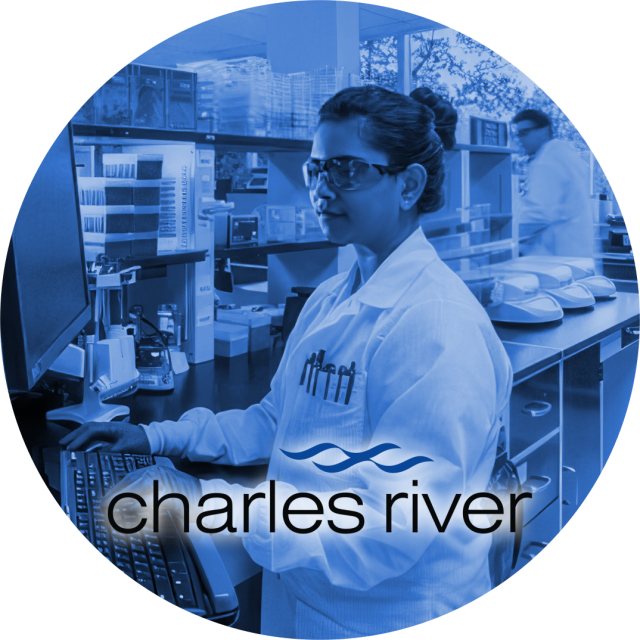 Charles River Laboratories began as a one-person laboratory in 1947. Since then it has grown to a global company that provides products and services across the drug discovery and development continuum. A leading contributor to the advancement of novel therapeutics and medical treatments, Charles River Laboratories offers scientific expertise and assistance to pharmaceutical and biotech companies to ensure safe and effective drugs are brought to market.  
Challenge
Charles River Laboratories provides support to biotech and pharmaceutical clients developing therapies to improve lives. Its goal was to accelerate this support, but its contracting process presented a significant stumbling block to reaching this goal. 
There were three main challenges that Charles River Laboratories faced with its contract lifecycle. First, the contracting process took too long and required significant time investments from highly-skilled sales and legal teams as information was passed back and forth between parties. Next, information and documents were scattered across multiple resources, such as shared drives, applications, and file cabinets, making it more difficult to research and compile materials. Finally, employees involved in the contracting cycle lacked knowledge and understanding of the key clauses and data points needed in the agreements. 
Charles River Laboratories wanted to improve the speed and efficiency behind its contracting process and enhance its business intelligence. That involved giving negotiators and other stakeholders easier access to create and find customer agreements, so they could quickly understand terms and speed up the entire process. 
Lou Savarino, Senior Project Manager in Global Technology at Charles River Laboratories, oversees a team that supports the commercial functions of marketing and sales with technology platforms and process improvement initiatives. He shares, "Our main priorities for selecting a solution were around efficiency and business intelligence. We really think that the improvements that we could get in the contract lifecycle area supported our company's mission."
Solution
To help address these challenges, Charles River Laboratories chose to implement Conga's configure, price, and quote (CPQ) and contract lifecycle management (CLM) solutions. A primary goal of implementing Conga was to standardize and automate the creation and storage of all customer-facing agreements and consolidate them into a single repository for requesting, generating, and post-execution management. 
Initially, Charles River Laboratories implemented Conga CPQ in its Microbial business which has a wide range of SKU-based products. The Conga CPQ functionality allowed the company to expedite the generation of annual pricing agreements for these products and send them to clients. Automating these agreements with CPQ reduced the cycle time in setting pricing. In the next phase, Conga CLM was implemented across all of Charles River Laboratories' lines of business. The sales team uses Salesforce, and Conga CLM being built on Salesforce meant all team members could access it and easily use it without a major learning curve.  
Conga CLM has enabled each salesperson to perform the contracting process almost independently, reducing the time investment required from other departments. For instance, if a salesperson needs a confidentiality agreement, they can generate it with a pre-built, legal-approved template in Conga CLM and send it to the customer without needing support from the legal department.  
Another use case Conga CLM will help automate is creating a services agreement that requires a statement of work exhibit. Salespeople used to have to email back and forth with other departments to get the information they needed. Conga CLM will let them specify the products and services required for the agreement and automatically create the statement of work exhibit. The data will be automatically passed to the finance and operational teams, saving time and effort. 
Charles River Laboratories has a number of customer-facing agreements that vary in complexity that the sales team routinely needs to generate and distribute. Savarino and his team plan to standardize and automate approximately a dozen different agreement types across the business and have already accomplished half of this overall goal with Conga CLM.  
After going live with Conga CLM, Charles River Laboratories discovered an unexpected challenge. The company had a four-level customer hierarchy in its Salesforce system, which presented an obstacle in connecting agreements to the correct affiliates within the hierarchy. Using Conga CLM, the company was able to build a feature that it named the Wizard for Affiliate Mapping, or WAM. WAM automatically narrows the list which allows both sales and legal to easily identify and select the accounts that are in scope for an agreement, providing an efficient, creative solution and a more accurate picture of agreements. 
Results
Conga CLM automated workflows which reduced manual intervention during contract negotiation and generation. This freed up both sales and legal teams, allowing them to negotiate and finalize contracts faster. The automated workflow also ensures that when certain changes happen in the contract, certain actions follow. For instance, changes to specified contract terms trigger automated requests for approval from finance. By automating this process, the solution ensures nothing gets missed.  
Conga CLM's dashboards allowed Charles River Laboratories' stakeholders access to real-time reports, the ability to view the status of contract negotiations, and review pertinent information about contract clauses, such as permissions or limitations on using generalized scientific data. Stakeholders can now make data-driven decisions based on the up-to-date information available to them.  
Setting up notifications in Conga CLM ensured that salespeople were aware of completed actions throughout the contract process and that they had the information they needed when they needed it. Notifications also helped the sales team know when actions haven't been completed so that they can follow up.  
Conga CLM improved the legal team's negotiations, tracking of clauses and key data points, and ability to view up-to-date reports, assignments, and progress. Negotiators had the information they needed across the lifecycle from request through completion. Leveraging Conga's patented Microsoft Word plug-in also helped the team easily build templates, generate documents, and track redlines, using a familiar tool with robust functionality.   
The sales team also reported that after implementing Conga CLM, they enjoyed doing more of their job in Salesforce. Implementing Conga CLM allowed them to better adopt Salesforce and take advantage of everything that the system has to offer, helping to move the organization toward a single source of truth for contracts.  
Business outcomes
Increased efficiency and time savings across both the sales and legal teams 
A single, centralized, intelligent repository for requesting, generating, and analyzing agreements and the process 
Improved business intelligence 
Better understanding and management of contract clauses 
Usage of notifications increased the response rate of Sales follow up on required action items 
Smoother negotiations led to decreased cycle times from request through completion of contracts 
 Increased adoption of Salesforce with a CPQ and CLM solution built natively on the platform