CLM
Salesforce Optimizations
Blog
5 reasons why your business needs an automated contract renewal strategy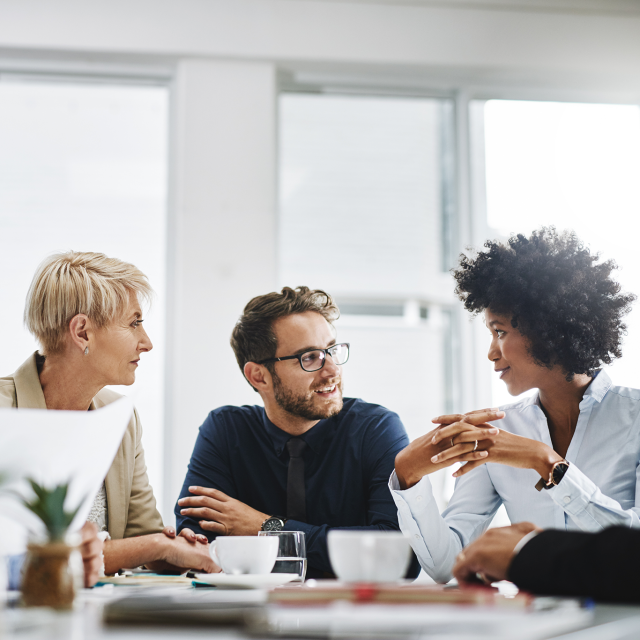 Does your business have a good contract renewal strategy with the goal of making your first-time customers repeat customers? 
You've probably heard the saying that keeping a current customer is more profitable than acquiring a new customer. If your business is noticing missed or late renewals, then it might be time to consider developing an automated contract renewal strategy. This will allow you to retain your customer base and develop brand loyalty, all while simultaneously looking for areas to expand your customers' footprint.  
Renewing contracts with customers is a vital sales activity that not only allows businesses to retain their customer base, but it also can be an opportunity for sales teams to provide a great customer experience while simultaneously gauging customer satisfaction.  
It's not your customer's job to track you down for a renewal; instead, it's your job to anticipate needed renewal steps and provide a painless renewal experience. You need an automated customer contract renewal strategy that keeps your customers happy and coming back for more. Plus, with automation and integration into your Salesforce CRM, you can have full visibility into the process, without sacrificing personalization. The total outcome is a faster time to revenue and a quicker sales and renewal cycle.  
Why having customer retention software is crucial to customer satisfaction 
The renewal stage in the contract process is critical in helping retain business and improving your customer's satisfaction. Re-engaging customers at this point in their journey is crucial and having slow, disjointed processes can affect the likelihood of retention. This is especially true if the renewal process is manual, which can result in errors and force sales representatives to focus on fixing issues instead of on customer engagement and success. 
Companies without an automated renewal process have a much higher rate of late or missed renewals. Having a contract renewal strategy that puts your customer's satisfaction and experience at its center is crucial as you turn first-time customers into loyal repeat customers.  
Automation should be at the heart of your contract renewal strategy. Here's how it can help: 
Insert the right data, pricing, and solutions into the contract thanks to automated data retrieval—and eliminate human error. 
Automatically send and receive contracts with fully integrated eSignature capabilities. 
Gain insight and visibility into where the customer is within their renewal process. 
Utilize on-brand templates and messaging, ensuring the customer's experience is consistent with your brand, no matter where they are in their journey. 
5 business outcomes of having automated your renewal strategy  
1. Improved time to revenue  
The time your teams spend managing a manual renewal process is slowing down your time to revenue. Manual data entry, renewal contract development, and reviews—which are all probably being done in silos—are slowing down the renewal process. This could result in missed or late renewals, which in turn, could greatly affect your customer's satisfaction and your bottom line.  
Solutions like Conga Composer allow teams to send consistent and personalized renewal agreements that elevate your brand and delight your customers. Sales teams can easily create beautiful, accurate renewal documents using customized templates that are automatically populated with Salesforce data. All activities are done in one location, eliminating any silos, bottlenecks, or errors. 
2. Gain visibility into document data  
With an automated contract renewal strategy, your teams will gain valuable insights into the process through your Salesforce CRM. This single-source approach will allow you to know exactly what customers are up for renewals or are currently in the contract renewal process. These insights decrease your chance of missing out on renewal opportunities.  
Productivity tools like Conga Grid can also help teams during this process to track and keep up with renewals data. Plus, when paired with other products in the Conga Suite, like Composer, Batch, and Trigger, it's easy to automate the entire renewal process—from information sorting to renewal contract development, to automatically sending and receiving the signed renewal. 
3. See where a renewal sits within your process 
Once you've identified your customers' renewal needs and have developed the new contracts—all including the right data, terms, pricing, and solutions (thanks to Conga Composer)—you're ready to send these documents to your customer.  
A key benefit in having an automated contract renewal strategy is the ability to see where the renewal sits within the process. Plus, with an electronic signature solution like Conga Sign, you can secure the signatures you need for your business-critical agreements. Your customers will be able to review and sign renewals quickly and securely, which saves you money and time—all while reducing risk and delighting your customers with ease and efficiency. 
4. Develop a better experience for customers 
Your customers are busy and tracking down their contract renewals might not be on the top of their to-do list. One of the best ways to ensure that your sales teams are staying engaged with customers throughout the entire customer lifecycle—from proposal to renewal—is to make sure that they have access to the right data, at the right time.  
What's more, you can use an automated contract renewal strategy to provide a consistent end-to-end experience for customers, which will help create confidence and encourage repetition. With Conga Trigger, it's easy to create and distribute renewals automatically from Composer and Salesforce—without having to click a button every time. Set up a contract renewal workflow for creation and delivery and your renewals will get to your customers exactly when they need them.  
5. Increase efficiency: get more done with fewer clicks  
The contract renewal process doesn't have to be difficult or overly tedious. And, this process should not slow down your revenue cycle or sacrifice customer retention. That's why having an automated contract renewal strategy is beneficial to businesses and customers alike. An additional benefit is the ability to conduct all renewal activities within your Salesforce CRM so your data is captured, updated, and stored automatically to your contact's records. Plus, you can do it all with fewer clicks. 
Within the Conga Suite, there are multiple tools that allow for greater efficiency between teams while simultaneously helping speed up contract renewal accuracy. For example, Conga Grid easily allows users to view, sort, and edit large batches of data from a single screen. This allows for teams to cut down on 'clicks' when working on multiple renewals at once.  
A real case for contract renewal automation 
Preferred Hotels has a network of over 800 partner hotels where they provide travelers luxurious accommodations and inspiring travel experiences. With the company's membership based-business model, there is a deep partnership in co-marketing initiatives with partner hotels which often leads to a high volume of contracts to manage. 
But, Preferred Hotels didn't have systems in place to manage those contracts and renewals which often led to a slow contract and renewal cycle. There was a general lack of transparency into contracts, and the resulting information gap led to more than a half-million dollars in missed or late payment collections over a four-year period. It was also difficult to identify which customers required attention as their membership contracts came up for renewal. 
Preferred Hotels decided to implement Conga Contracts where they can now automatically generate more than 200 standard contract reports across various teams and departments. Since implementation, they've also found the following business outcomes: 
Recovered $600,000 in missed billings 
Recouped 100% of the initial software cost in a single instance 
Created 200 autogenerated reports monthly 
Boosted member retention rate to 95% in a single fiscal year 
Automate your revenue process with automated contract renewals using Conga 
It's time for you to streamline and automate your contract renewal process to keep customers loyal and sales teams efficient. With automated solutions in the Conga Suite, you'll save time, create error-free documents, and ensure a better experience for internal users and customers alike.  
Learn how you can retain and grow customers with an automated contract renewal process.