Why Conga is different 
Conga helps businesses worldwide conquer the complexity of proposals and quote processes. Enable your teams to build out complex proposals, contracts, and other critical business documents with capabilities to configure pricing, discounting, carts, and more.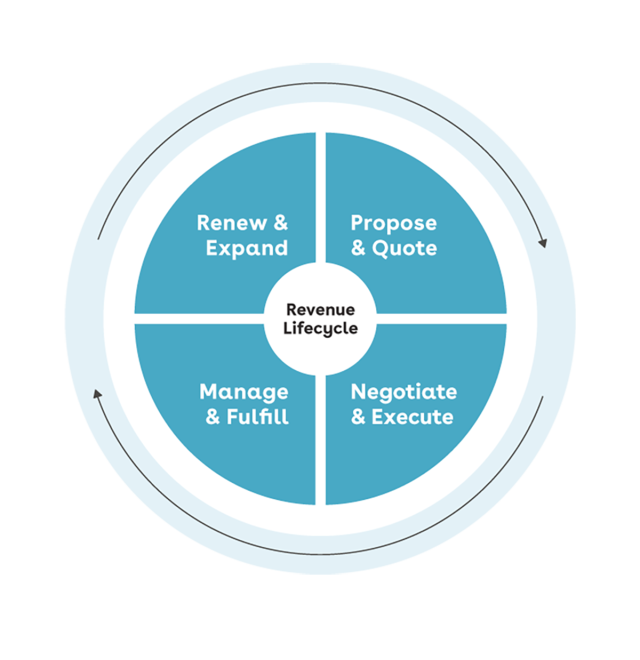 Creating the perfect quote 
Quote configuration

Quotes don't need to be complicated. Incorrect configurations can delay the quoting process and lengthen sales cycles, tarnishing the customer buying experience, and causing the loss of sales. 

Sales, Sales Operations, IT, Marketing

It can be difficult for sales, partners, and customers to find the configuration that they want and must turn to manual processes to complete the order.

Consistent quote configuration

Improve the buying experience with faster and more accurate configuration and quoting, resulting in increased sales. Also see improved ease of use and greater adoption of the sales tool to increase sales with suggested upsell and cross-sell offers. 
Optimized pricing for success  
Rogue discounting and pricing

Rogue discounting, complex and undefined pricing, lack of guidance on deal-winning pricing, and manual processes can all cause the loss of a sale.  

Sales, Sales Operations, IT, Marketing

Sales teams are left to quote on their own and are unable to optimize pricing based on previous quote acceptances. Necessary approvals for pricing can slow down quote creation, prevent the closing of a seal, or destroy margins.

Improved margins

Eliminate rogue discounting and see improved margins when you allow flexibility to price products based on your organizational goals. Also, see the ability to sell additional products within promotions for more upsell and cross-sell opportunities.  
Enable more efficient quoting 
Slow proposals

When the quoting and proposals process are slow, sales are slow. These processes can and should be automatic—generating proposals based on a pre-determined on-brand template and emailed to the appropriate person, all with one click of a button. 

Sales, Sales Operations, IT, Partner  

Quotes sent to customers are not always on-brand due to rogue templates and delayed quotes due to manual processes can cause delay the process and provide no insight as to when or if the customer has viewed the proposal. 

Improved win rate

Professional on-brand quotes improve win rate and efficient quoting with automated processes allows for one-click finalization to generate documents and send quotes to customers. 
Hear from Conga customers
Give Conga a try
Create accurate products and services, pricing configurations, options, and guided selling rules. Utilize a centralized repository to successfully manage all product, pricing, packages, and promotions logic in one system that is accessible, accurate, and trusted by all teams.